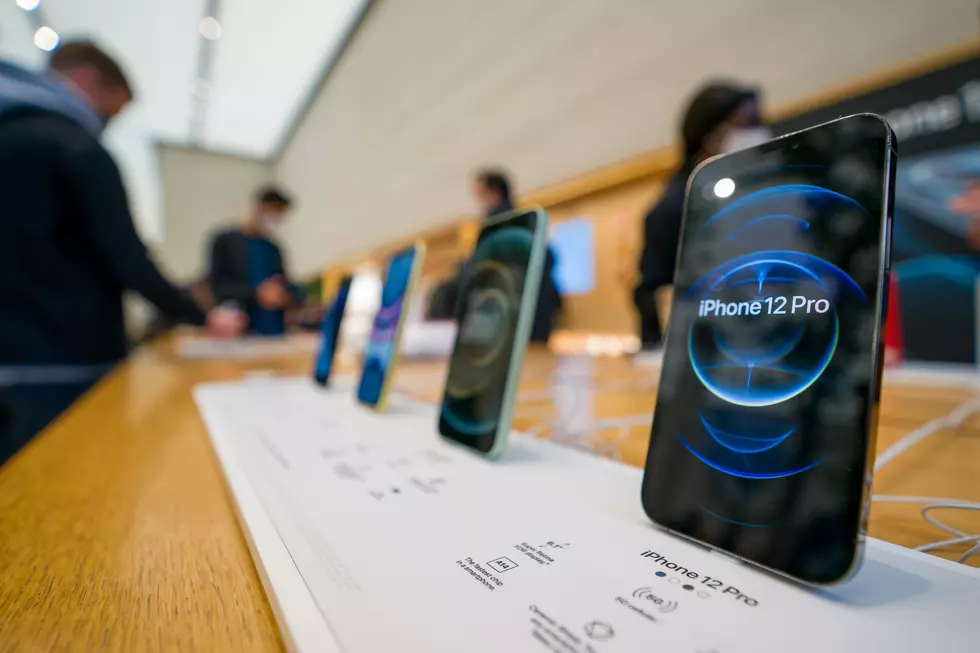 El Paso Thief Steals $7K in Cell Phones, Or Basically One iPhone
Getty Images
I recently switched my cell phone service and went back to the iPhone. When you don't buy a phone for a few years, you forget just how damn expensive they are. Apparently one guy in El Paso knows just how expensive they are though because he went into a T-Mobile store and stole some items. 
El Paso Police and Crime Stoppers are looking for some help in regards to the theft. The incident occurred back on January 2nd, just after 5am in the morning. The thief approached the T-Mobile store at 2600 N Mesa Street in West El Paso, broke the glass on the front door and walked right in. It's being reported that the thief stole about 47 cell phones and a small, undisclosed amount of cash.
One part of this story doesn't quite make sense though. Forty-seven cell phones for $7000 comes out to about $148 a piece. Those are some cheap ass cell phones. I went with the iPhone 12 minis for my wife and I, and those are some of the cheapest iPhones you can get. The cheapest one, the one with 64 gigs of memory, runs about $700 to $800. My guess is the T-Mobile store keeps the really expensive cell phones behind a heavier lock and this guy was only able to get to the cheap phones that they give out for free when you sign a new contract.
If you have any information on this, you are being urged to contact Crime Stoppers at (915) 566-8477. You can remain anonymous if you want and if your tip leads to an arrest, you could be eligible for a cash reward.
Here Is How To Blur Your Home On Google Street View