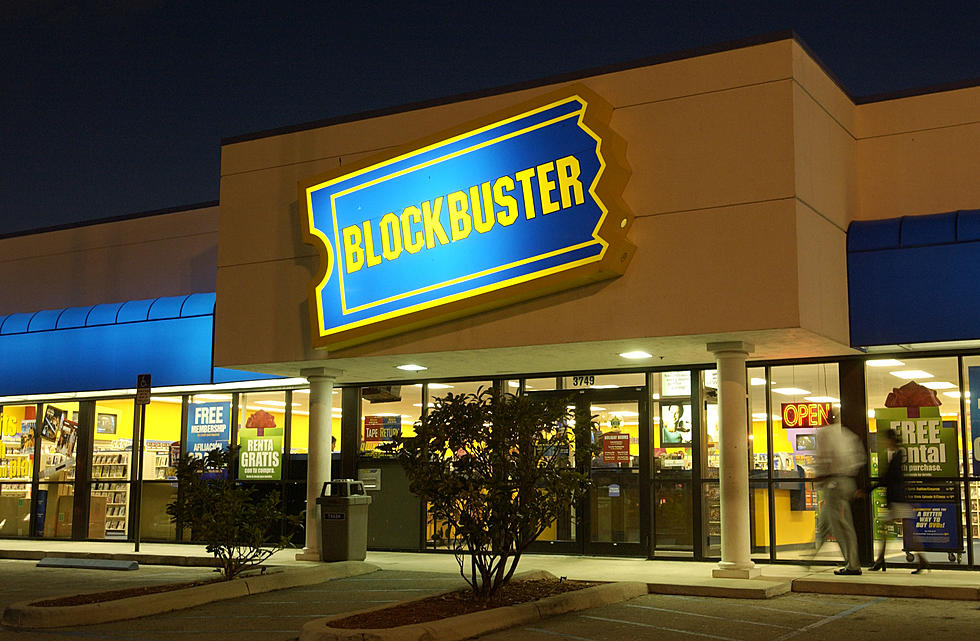 How El Paso Helped Blockbuster Stay Open a Little Longer
Getty Images
Many of us have some fond memories when it comes to Blockbuster Video. Who can forget the feeling of it being a Friday night and your parents let you choose whatever movie you want, even if it is The Texas Chainsaw Massacre and you're only eight years old?
Nothing compares to that feeling of perusing the aisles trying to decide on a movie to watch. And then one day, it was all taken away from us.
With the death of Blockbuster came the birth of streaming services- it was like we had our own Blockbuster right at our fingertips! Awesome for us, but bad for Blockbuster, and for all those mom and pop video rental shops in the Sun City.
Well, now it seems as though Blockbuster may be planning a comeback- at least that's what some fans are hoping. If you visit the Blockbuster website, you'll see a very intriguing message that says:
We are working on rewinding your movie.
Which, first of all, sounds weird because I'm pretty sure that you were responsible for rewinding the video- otherwise you'd get hit with a fee! Well, as you could imagine, it created a bit of a frenzy and many speculate that this could be the return of Blockbuster Video.
Enter your number to get our free mobile app
If Blockbuster is planning a comeback, we know that it would definitely do well in El Paso, because not too long ago, El Paso was actually one of the few places that still had Blockbuster's- and it actually played a role in Blockbuster staying open a little bit longer.
Blockbuster officially began closing down stores in 2014. By 2016, there were only 30 stores still open, four of them were here in El Paso. According to El Paso INC., the owner of the El Paso Blockbuster's created a strategy when business started declining for 99 cent rentals- which worked great.
The owner also says he believes that El Paso wasn't quick to adopt streaming services; and I'll admit, up until about 2012 I was still renting movies at Blockbuster! Eventually, in 2016 the final Blockbuster closed down in El Paso, and I was one of the people who took one last look at Blockbuster- and bought a ton of movies at a low price!
Whether or not Blockbuster is returning, I think there's a small part of us who want to relive the glory days of renting a movie!
You Had to Be There: El Paso Edition