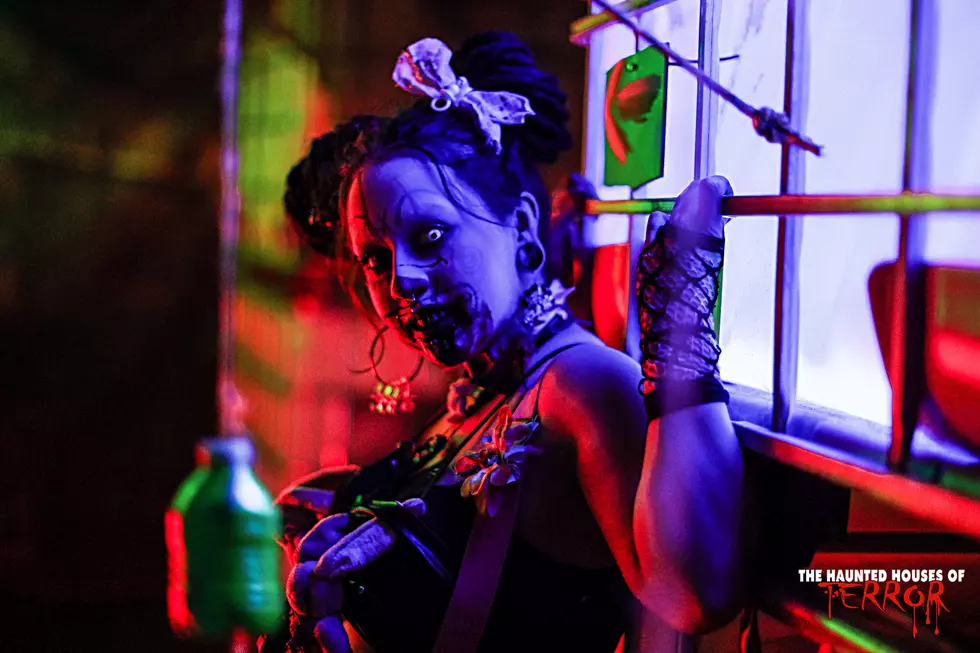 El Paso Haunted Houses You Don't Have to Wait Until October For To Have Spooky Fun
terrence parrish
No need to wait until Ghostober, Scare-tember® is here!
Spooky season is lurking around the corner waiting to jump out and scare you. But horror enthusiasts don't have to wait until October to get their shriek on because three El Paso haunted house attractions are going to begin giving boys and ghouls a thrill and a chill later this month.
Enter your number to get our free mobile app
If your cajones are bigger than mine and you can't wait to scream hysterically as you run away from chainsaw-wielding Leatherface then you are in luck.
Two haunted house attractions - The Haunted Houses of Terror, and A Nightmare on Socorro Road - are about to get busy scaring the snot out of you before the month of October, the traditional beginning of the haunting season.
A Nightmare on Socorro Road
First up is A Nightmare on Socorro Road in Socorro, Texas. The area's newest haunted house will be turning up the fear factor beginning Friday, September 23.
Located a few minutes off loop 375 at 10167 Socorro Rd near El Charlatan, A Nightmare on Socorro Rd will be and indoor/outdoor haunt.
Food trucks, vendor booths, and nightly classic horror movies playing on an outdoor big screen will be part of the mix. Several custom vehicles will be on display for photos and selfies, including a "Christine" look-a-like.
A Nightmare on Socorro Road will be open Fridays, Saturdays, and Sundays for the first two weeks starting September 23 then Thursday through Sunday after that through November 4.
The Haunted Houses of Terror
KLAQ has been terrifying El Pasoans during the spooky season for decades. This year will be no different with more frights coming beginning Thursday, September 29.
The twisted minds behind The Haunted Houses of Terror aren't revealing a whole lot of details yet but promise the creepy occupants are not for the faint of heart. The Haunted Houses of Terror will be double the horror and double the screams at one location: Desert Warriors Paintball.
New this year will be a Haunted Market featuring local vendors. The frights begin September 29 and the scares will go through Halloween night, October 31.
The Asylum II: House of Horrors
Terror has a new location, and downtown will never be the same. The Outlet Shoppes was its home last year, but this Halloween The Asylum it has found a new place to haunt.
This Halloween step into the old abandon Stanton Mansion. The once luxurious estate now sits vacant in downtown El Paso. Abandoned for nearly half a century, the old mansion is said to be the home of Emily, a small demonic girl who's spirit still wanders about. For those of you that dare to visit, say your prayers and hope you can make it out alive.
Jesús mil veces! Asylum II: House of Horrors opens Thursday, September 29, at 105 S. Stanton St.
Why Is This Eerie Handmade Doll On Display In El Paso Locked In a Reliquary?