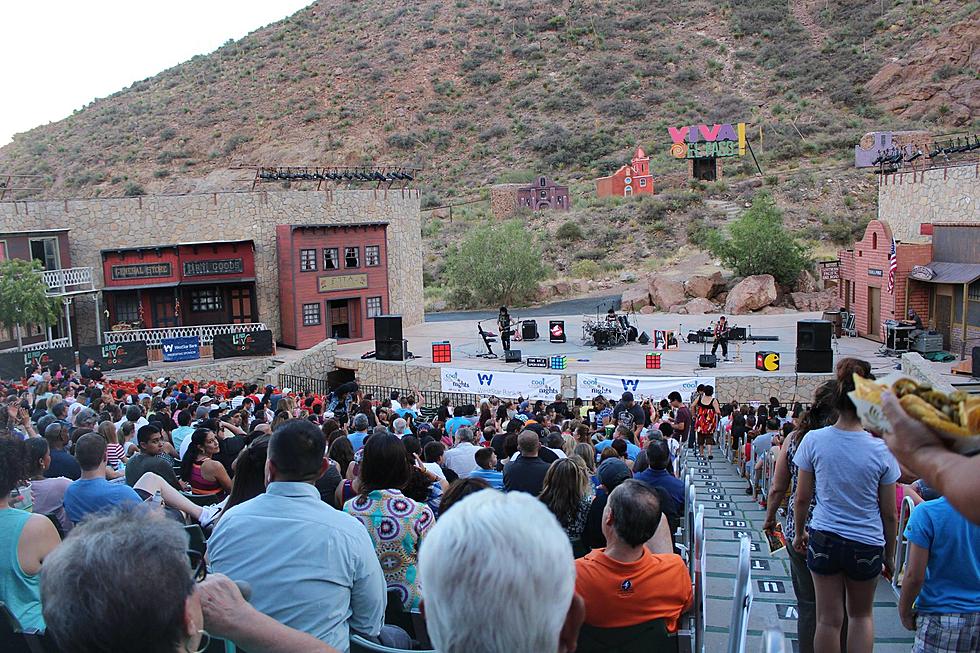 Cool Canyon Nights Is Going Retro Thursday with Prime 80'Z
Cool Canyon Nights
Pull out the Aqua Net, neon tights, and totally rad scooped neckband tee because we're going back to the 1980's this week at Cool Canyon Nights.
The coolest concert series in town is going retro this Thursday, May 26, with PRIME 80'Z.
Enter your number to get our free mobile app
DC Tightpantz, Johnny Boom, and Lars Blaze (may not be the actual names on their birth certificates) not only bring the classic retro and sing-a-long favorites you know and love from bands like Depeche Mode, Flock of Seagulls and Journey, they also incorporate stage props and costumes from the decade you're still obsessed with.
The fun starts at 6 p.m. with free live music on the patio, plus beer, cocktails, and food trucks in the cool shade of the McKelligon Canyon Amphitheater.
Admission to the family-friendly music series is free on a first-come basis, but VIP access guarantees you a seat in the amphitheater.
And this year you can purchase VIP seating for the entire season in advance. You'll find the link below.
Cool Canyon Nights June/July Schedule
June 2 - Ooh La La
June 9 - Frontera Bugalu
June 16 - Windy City
June 23 - Juan Gabriel & Selena Tribute
June 30 - Feline Fox & Friends
July 7 - Azucar
July 14 - Hypnosis
July 21 - Tribes
July 28 - Fungi Mungle
Purchase Star Lounge Tickets in Advance
General admission to the weekly concerts is free, but if you don't want to take on a chance on not getting a seat, or having to sit apart from those you came with, consider VIP seating.
For $15 a person plus taxes and fees, you get access to the VIP lounge, free hors d'oeuvres, plus front-of-the-line access and a guaranteed seat inside of the amphitheater. VIP seating for the entire 2022 season is on sale now HERE.