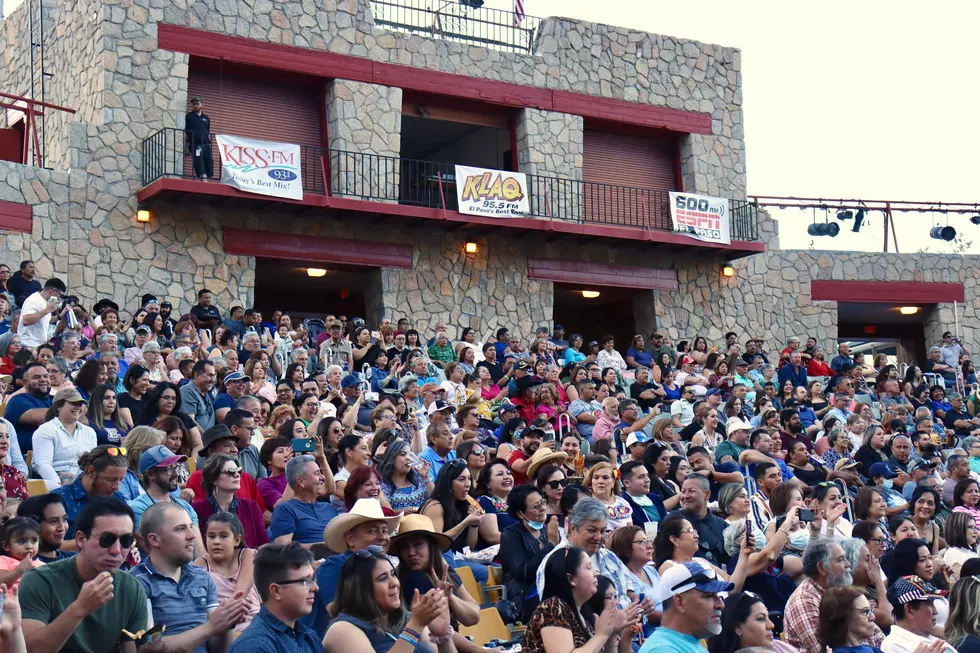 El Paso Steely Dan Tribute Band Hypnosis This Week at Cool Canyon Nights
KISS El Paso
Fans of the jazz-tinged rock of Steely Dan and the funk/pop of Earth, Wind and Fire, and Kool & The Gang will want to be at McKelligon Canyon Amphitheater this Thursday, July 14.
Hypnosis, "El Paso's Most Dangerous Band," will be filling the canyon with the signature sounds of those best-selling and influential groups of the '70s and '80s.
Enter your number to get our free mobile app
About Cool Canyon Nights
Cool Canyon Nights is 93.1 KISS-FM's family-friendly summer concert series.
Performances take place every Thursday evening in the canyon through August, weather permitting. All weekly concerts are free to see and feature our most popular local bands.
El Paso's Most Dangerous Band
Hypnosis, "El Paso's Most Dangerous Band," also goes by ShoBizKidz as a nod to the rock band Steely Dan whose music they cover in a tribute set during live performances.
The band has grown over the years to include a horn section, and recently-added female backup singers, according to lead vocalist Oscar Ayala.
Ayala tells me they will start Thursday night's show as their alter ego ShoBizKidz with a one-hour Tribute to Steely Dan, then will return after intermission "with The Dance Show featuring an Earth, Wind and Fire/Kool and the Gang Grand Finale."
Fun Times at Cool Canyon Nights
The fun starts at 6 p.m. with free live music on the patio from Talia Leilani, plus beer, cocktails, and food trucks in the cool shade of the McKelligon Canyon Amphitheater.
Hypnosis will get underway at approximately 7 p.m.
Only Two More Nights Left After This
July 21 - Tribes
July 28 - Fungi Mungle *VIP Sold Out
10 After Party El Paso Favorites