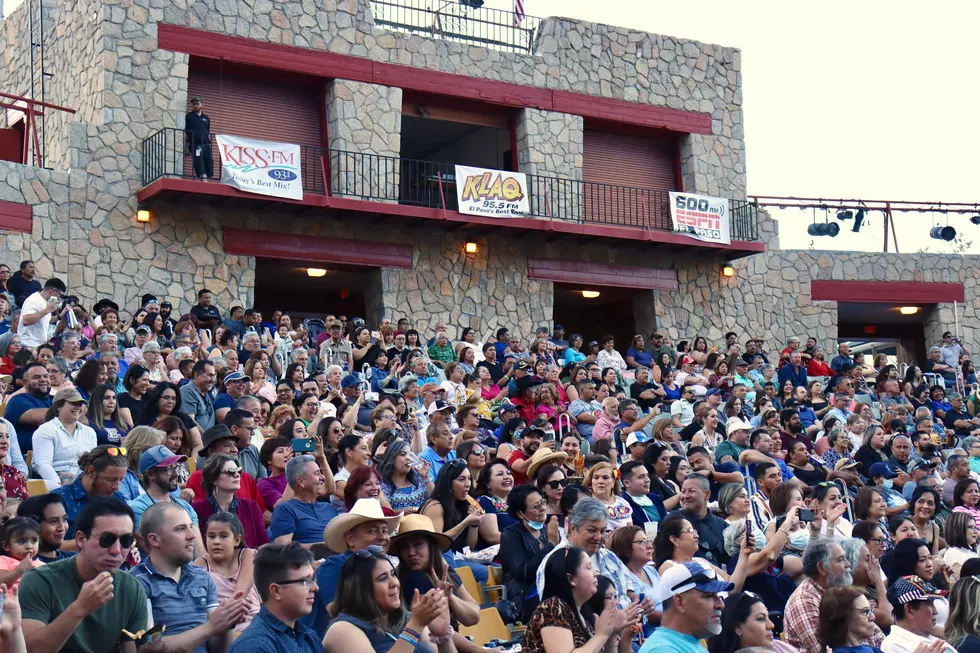 Chicago Tribute Band Windy City Plays Their Greatest Hits This Week at Cool Canyon Nights
KISS El Paso
Father's Day is Sunday, but that doesn't mean you can't honor thy father a few days earlier. Spend some quality time at Cool Canyon Nights the Thursday before with the man who was there for you every other weekend per the Standard Possession Order.
Dads and fans of the legendary rock group Chicago will want to be at McKelligon Canyon Amphitheater this Thursday, June 16. Windy City, El Paso's own Chicago tribute band, will be filling the canyon with the sounds of the greatest rock and roll horn band of all time.
Let Cool Canyon Nights color your world and make you smile this week.
Enter your number to get our free mobile app
Expect all of the classic radio hits and fan favorites like Saturday in the Park, Does Anybody Really Know What Time It Is, Make Me Smile, and If You Leave Me Now.
The fun starts at 6 p.m. with free live music on the patio from Carlos Barba, plus beer, cocktails, and food trucks in the cool shade of the McKelligon Canyon Amphitheater. Windy City hits the main stage at approximately 7 p.m.
Get Your VIP Tickets to the Show
Cool Canyon Nights, 93.1 KISS-FM's family-friendly summer concert series, takes place every Thursday in the canyon, weather permitting. All weekly performances feature popular local bands.
General Admission seating is free, but if you don't want to take on a chance on not getting a seat, or having to sit apart from those you came with, consider VIP seating.
VIP access guarantees you a seat in the amphitheater.
For $15 a person plus taxes and fees, you can mingle in the VIP lounge before the show, nosh on free hors d'oeuvres, and get front-of-the-line access and a guaranteed seat inside of the amphitheater.
Cool Canyon Nights June/July Upcoming Schedule
June 23 - Juan Gabriel & Selena Tribute *VIP Sold Out
June 30 - Feline Fox & Friends
July 7 - Azucar *VIP Sold Out
July 14 - Hypnosis
July 21 - Tribes
July 28 - Fungi Mungle *VIP Sold Out
The 10 Best Burger Joints in El Paso According to Yelp