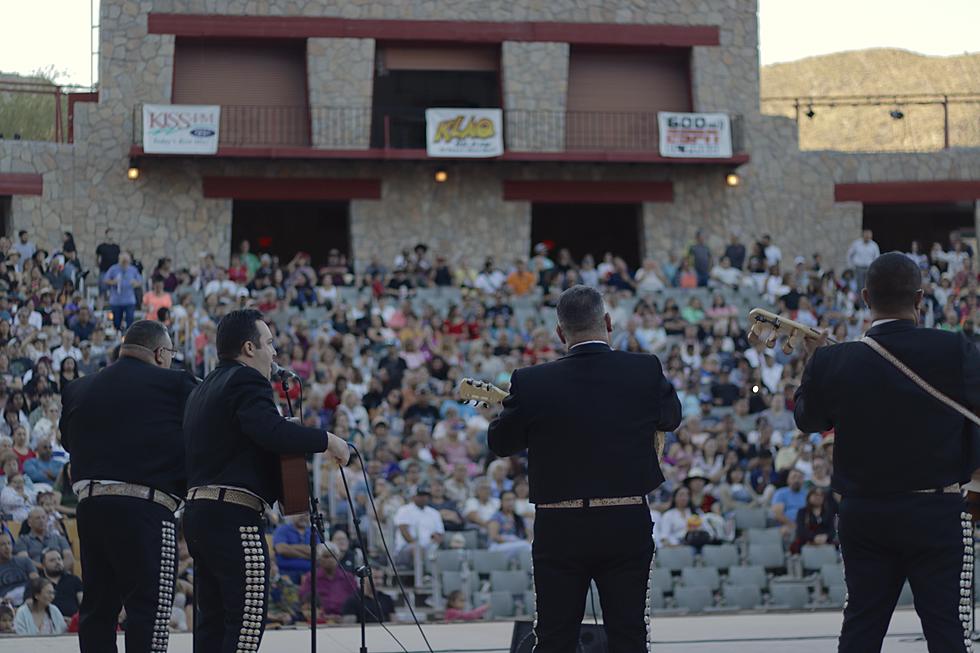 Why You Shouldn't Miss the Fun In El Paso for Cool Canyon Nights
Angel Munoz
Between the months of May to the end of July, El Paso holds our annual concert series, Cool Canyon Nights. Every year it's a great turn out & if you HAVEN'T gone to a show, and you need a reason why, here's 5 reasons why you SHOULD.
The amazing talent you see every week
Every week you see two different acts perform; one at 6pm & another at 7pm. We've seen some amazing local talent throughout the years including Feline Fox, Tony Ramirez, Fungi Mungle, Mariachi Los Arrieros, Ooh La La, The Retro'z, Tribes among others. Not to mention we've had national acts come to town too like the Rocketman Experience, Juan Gabriel & Fire & Ice.
Come hungry because there's a ton of food
There's no shortage of food & drinks at Cool Canyon Nights; many local vendors/food trucks will bring their eats to make sure you don't go hungry.
The surprise moments that happen
Food & music aren't the only things you're bound to see: sometimes... you never know WHAT to expect at Cool Canyon Nights,
Get there early because it gets PACKED inside the Canyon.
I'm not exaggerating either. The parking lot gets full quickly,
And then once you're INSIDE, it's also packed if you're late to the show. Not to mention the VIP tickets for the shows usually end up selling out so that's another to really try to get to the Canyon as soon as possible.
 Don't forget you don't need to pay to get inside for Cool Canyon Nights
It's a completely free show. So you're needing an excuse to party after work, the party's always happening on Thursdays in the Canyon. BUT...like I said before, it gets PACKED QUICKLY so I strongly advise you to get there early so you get a good spot.
You can see all the information for Cool Canyon Nights & the lineup for each week right here.
Week One For Cool Canyon Nights 2023
If you missed Week 1 of Cool Canyon Nights or if you want to relive those moments, you can see what to expect at McKelligon Canyon for Cool Canyon Nights!
El Pasoans Share Their Coolest Concert Experience
We've been to a show where something truly memorable happen: whether it was AT the show, before or after the show. We asked El Pasoans what was some of their coolest experiences at a concert & here are some truly amazing stories.