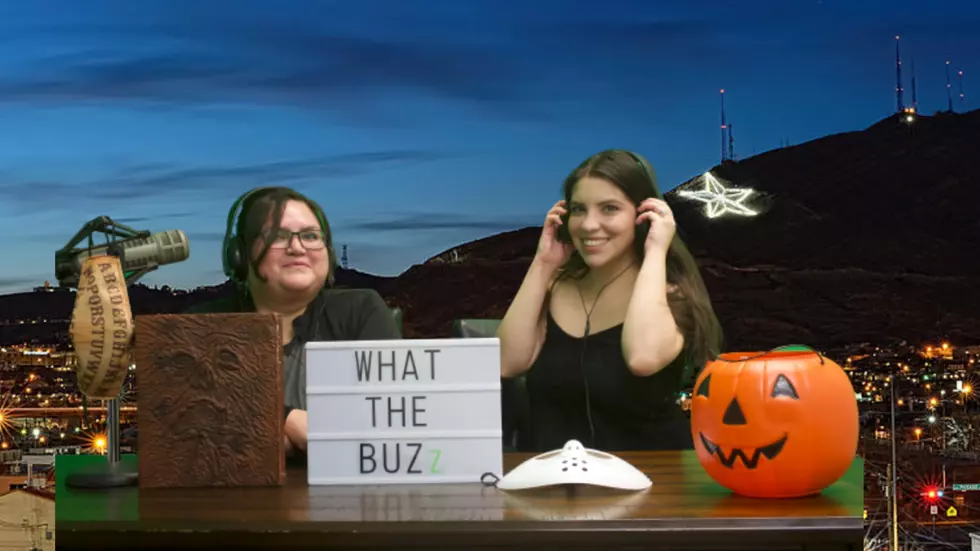 Classifying the Undead on New 'What the Buzz' Podcast
KLAQ
Emily and I are back with a brand new episode of our podcast "What the Buzz"! The new episode "The Undead Classification" is now available everywhere you can get podcasts and conveniently available at KLAQ.com on the Listen Now player.
This episode is a little delayed, we know. We're usually able to get our new episodes recorded and uploaded bi-weekly, however we have been super busy- well mainly Emily has. With some events coming back, Emily has been at the forefront of that chaos. Then the holiday weekend came up, which we totally forgot about, and just weren't able to get together to record! But we finally did and boy, do we have some topics for you!
We'll start with the infamous "Monkey lady" which we're sure you've heard all about! The El Paso woman who jumped the Spider Monkey enclosure at the El Paso Zoo and proceeded to feed them Hot Cheetos? Well, we have some thoughts on her. And speaking of animals, how about that woman who pushed off a bear to save her dogs?! It's been a crazy few weeks of animal stories.
Enter your number to get our free mobile app
We also discuss our new favorite movie, "Army of the Dead" which is available on Netflix. Now, we do give some spoilers, so if you haven't seen the movie, hit pause on our podcast, go watch "Army of the Dead" and then come back and finish the podcast to see if you have the same questions we do!
Speaking of the undead, Emily brings up an important question: If you have relations with your dead spouse's corpse, is it illegal? What are he necrophilia rules in this country? Sounds like an "Ask a Lawyer" question to me!
Check out our new episode of What the Buzz podcast titled "The Undead Classification" now available wherever you get your podcasts and conveniently available at KLAQ.com on the Listen Now player! See ya next time boos and ghouls!
Celebrities Busted With Pot In & Around El Paso, TX