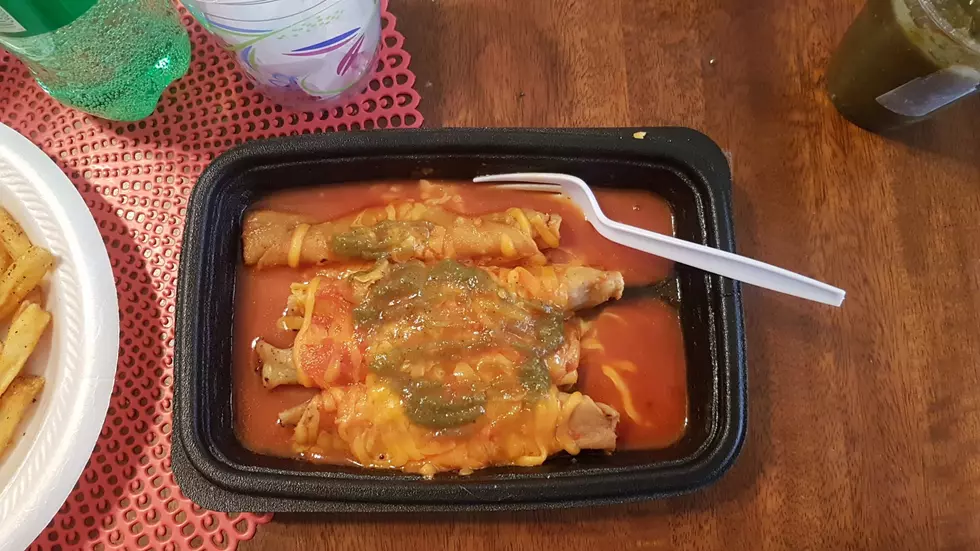 Check Out This Recipe for Vegan & Oil Free Chico's Tacos
Joanna Barba
I know what you might be thinking: VEGAN Chico's Tacos? It sound very contradicting, but apparently it can be done!
We're in a new day and age, one where many are leading plant based lives, and these day, your favorite foods have vegan alternatives.
Over at the vegan website, brandnewvegan.com, brand new vegan Chuck Underwood shared a recipe for "oil-free taquitos" which doesn't sound appetizing, but as I read on, I was instantly intrigued; mainly because he starts off like this:
If you're missing Chico's Tacos, then you've got to try my Oil-Free Taquitos – because they're the next best thing and you don't have to drive to El Paso to enjoy them!
Enter your number to get our free mobile app
Chuck had asked his Facebook group what they would like him to make that week and apparently many had mentioned Chico's!
Chuck is from Indianapolis and had no idea what Chico's was; but he did some research and actually described Chico's perfectly:
I myself grew up in Indianapolis, so MY local traditions were Steak 'n Shake and White Castle. Of course, NONE of these places are what I would consider healthy, or places I would go to now, but they sure do bring back fond memories of the foods I enjoyed growing up. And Chicos sounds like it's exactly the same kind of place.
The result? Well, it doesn't look too bad. Also, no, the featured image you see at the top is NOT my attempt at vegan Chico's, those are the homemade Chico's I made at the start of the lockdowns when Chico's was closed- you can find that recipe here.
Here are Chuck's Oil Free Taquitos A.K.A. vegan Chico's Tacos!
That actually looks tasty! I'm not vegan, but I'd be willing to try these out! Check out the full recipe here.
El Paso Restaurants That Need To Open A 2nd Location We Can Enjoy