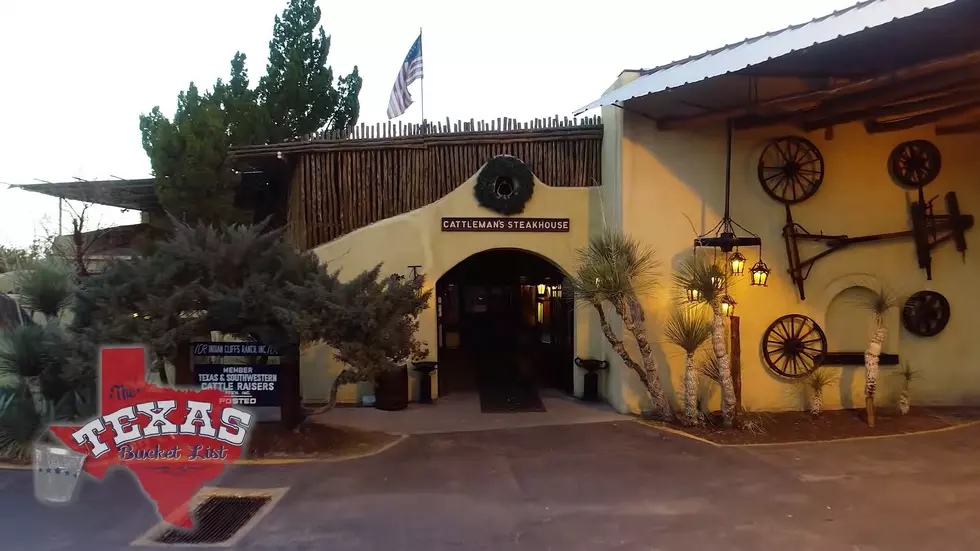 West Texas Cities That Were Shown Love On The Texas Bucket List
The Texas Bucket List via YouTube
When you think of Texas tv shows, The Texas Bucket List is probably one of the prime, if not THE, shows set in Texas. It's always a joy to see local places get shown on national tv & many of the locations they feature get posted onto their YouTube channel, just in case you missed it.
Now we've seen them visit the main cities in the West Texas areas like Lubbock, Amarillo, San Angelo, Midland & Abilene. But what about the rest of the West TX region? Well let's look at some of the other spots they've visited this far west.
Fort Stockton: One of the first stops the show made to West TX was at Fort Stockton where they would mention a few notable items like Comanche Springs, the 9th Calvary Buffalo Soldiers & the McClellan Saddle.
West: It's right in the name, WEST Texas, so I'm including it here. The TX Bucket List actually has gone to 2 stops in West: Slovacek's & the Czech American Restuarant.
Pecos: The name "Pecos" is absolutely a West Texas town & the TX Bucket List has gone to two locations in Pecos. The Pecos Rodeo & La Nortena Tamales. Something that El Paso certainly shares with, a love for tamales.
Del Rio: The #7 biggest city in the West Texas region, of course they would be a stop for The Texas Bucket List. In fact 4 areas have been featured on the show: Mama's Kleen Kitchen, Val Verde Winery, Lake Amistad & Julio's Corn Chips.
Marfa: A town that's just a 3 hour drive away from El Paso, there's been 4 locations featured: Chinati Hot Springs, Hotel Paisano, the Mando's burger restaurant & El Cosmico.
Terlingua: Southwest Texas is full of small towns but treasures to behold. The Texas Bucket List was nice to show off a couple of spots around this small town near the Rio Grande: Basecamp Terlingua, Far Flung Outdoor Center, & they even covered the Terlinuga Chili Cook Off event.
Lajitas: When you think of small town, Lajitas has only a population of less than 100 people. However it's most notable site is the Lajitas Golf Course that's within the Big bend National Park. So of course the Texas Bucket List went to go check it out.
Van Horn: We know Van Horn is just a few hours out of El Paso & they've been featured on The Texas Bucket List. Sports fans might remember Chuy's Madden Hall of Fame & Mom's Kitchen
Fabens: About an hour outside of El Paso, The Texas Bucket List visited one of the top steakhouses in the El Paso area, Cattleman's Steakhouse. Anyone who's been there, can agree that this was a good choice.
El Paso: Of course I would make a mention to my home of El Paso. Currently they've been to 14 locations in or around El Paso. Some big names include Rosa's Cantina, Lucy's, Hueco Tanks and of course our staple restaurant Chico's Tacos,
As the show continues, we will definitely see more places from West Texas being shown on tv. Keep your eyes out for a place that YOU recognize.
27 Stores & Restaurants El Pasoans Will Drive Hours For