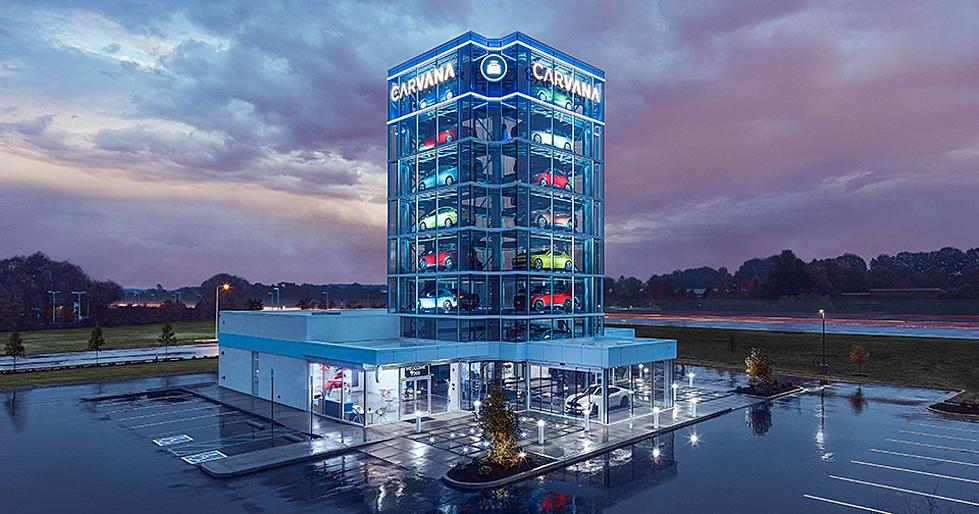 Carvana Car Vending Machine Planned for El Paso
Carvana
El Paso-area residents will have a unique way to take delivery of their newly purchased vehicle in the near future: from a vending machine.
As you know from your own personal experience, we can get a number of things from a coin operated machine these days; candy bars, soda pops, bags of chips. And in a couple of years, El Pasoans will be able to add cars to that list.
Enter your number to get our free mobile app
Carvana, the online used car dealership known for its multistory car vending machines, has filed construction documents with the state for a "Customer Care Center" in El Paso.
The planned 5-and-a-half million-dollar project is described in the filed paperwork as "new office building, customer vehicle delivery bays and automated vehicle display/delivery tower."
Per the documents, the facility will be going up at 450 Vin Rambla in the Montecillo community along N. Mesa on the west side in the area where Topgolf and iFly sit.
How do Carvana's Car Vending Machines work?
After you've signed the digital dotted line and purchased your new-to-you used car, you'll physically take delivery at the Customer Care Center where you'll be given a giant silver novelty coin that you'll insert into the vending machine.
With the customer looking on, the Car Vending Machine then retrieves the vehicle from the Tower and brings it directly to a delivery bay. Once in the bay, the customer is invited to take possession of their car. They will have seven days to drive the car around town before ultimately deciding if the vehicle is right for them.
I know what you're thinking; what do you do if your car gets stuck halfway down the machine? Do you rock the machine a bit if it won't dispense? If so, can shaking it result in a free second car?
Yeah, "no" to all of the above.
When Will El Paso Car Vending Machine Open?
Carvana has not responded to any of my numerous inquiries and requests for comment, but construction, per the documents, it has a target completion date of 2023.
Since openings its first such vending machine in Nashville in 2015, the company has expanded to 31 across the United States, according to its website, with four of those in The Lone Star State. Its existing Texas vending machines are located in San Antonio, Austin, Houston, and Frisco outside of Dallas.
LOOK: Things from the year you were born that don't exist anymore
The iconic (and at times silly) toys, technologies, and electronics have been usurped since their grand entrance, either by advances in technology or breakthroughs in common sense.
See how many things on this list
trigger childhood memories—and which ones were here and gone so fast you missed them entirely.