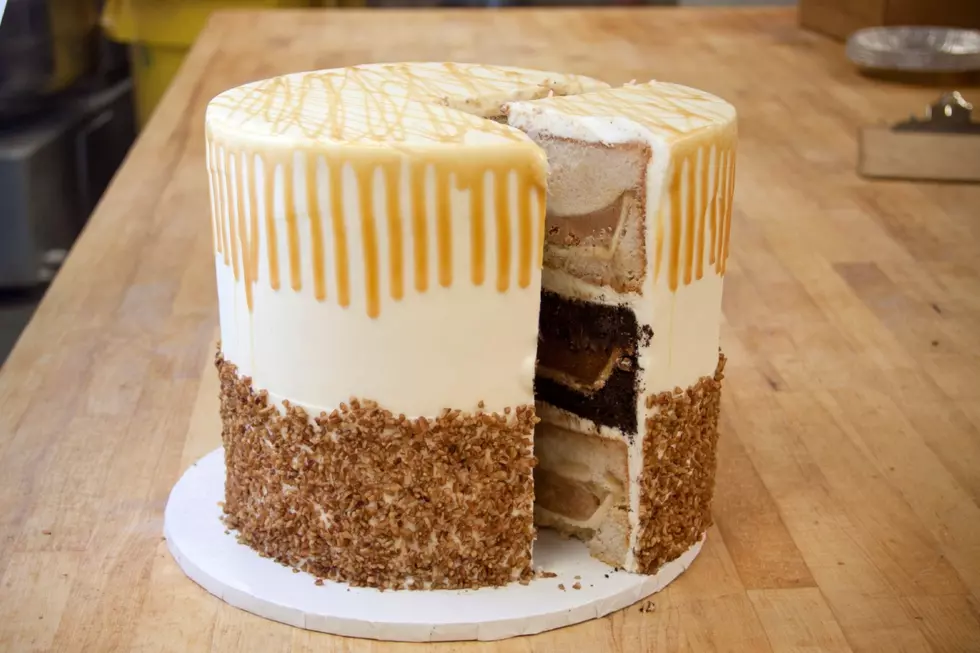 This Bakery In Texas Sells a Cake that is 24 Pounds
Three Brothers Bakery via Facebook
We all know what a Turducken is, right?
It's a chicken stuffed into a duck stuffed into a turkey. It sounds crazy but apparently it's delicious; and it also goes by different names- like in Canada it's called a "three bird roast"- but let's admit it, "turducken" sounds way cooler.
Well, now that we know what a turducken is, allow me to introduce you to the turducken of cakes! No, no poultry is added to the cake, but this cake does weigh about as much as a turkey!
This is the Pumpecapple Piecake and it is the creation of Three Brothers Bakery in Houston- they really mean it when they say "everything's bigger in Texas"!
Enter your number to get our free mobile app
The turducken cake has been featured on BuzzFeed, Food Network, Good Morning America and even Saturday Night Live!
You heard that right, the cake consists of three layers- and, well, it's best if I let Three Brothers Bakery describe it themselves:
First, a pumpkin pie baked in a pumpkin spice cake; next our Award Winning Pecan Pie (or chocolate pecan pie) baked in chocolate cake; and last, but not least, our apple pie baked in our spice cake. Each piecake is layered with a generous filling of cream cheese icing. Finally this large confection is iced all over with cream cheese icing, garnished with pecan pieces, and topped with a generous caramel drizzle.
Food Network has dubbed the Pumpecapple Piecake the best cake in Texas, and according to KDAF this monstrous, confectionary creation weighs in at a total of 24 pounds! Which is why it should come as no surprise that the massive pastry will cost you $300!
When you think about it, you're getting your money's worth; you get three cakes AND three pies, they just all come in one package! You can find out how to order the piecake here and find out what other tasty morsels Three Brothers Bakery has!
27 Stores & Restaurants El Pasoans Will Drive Hours For