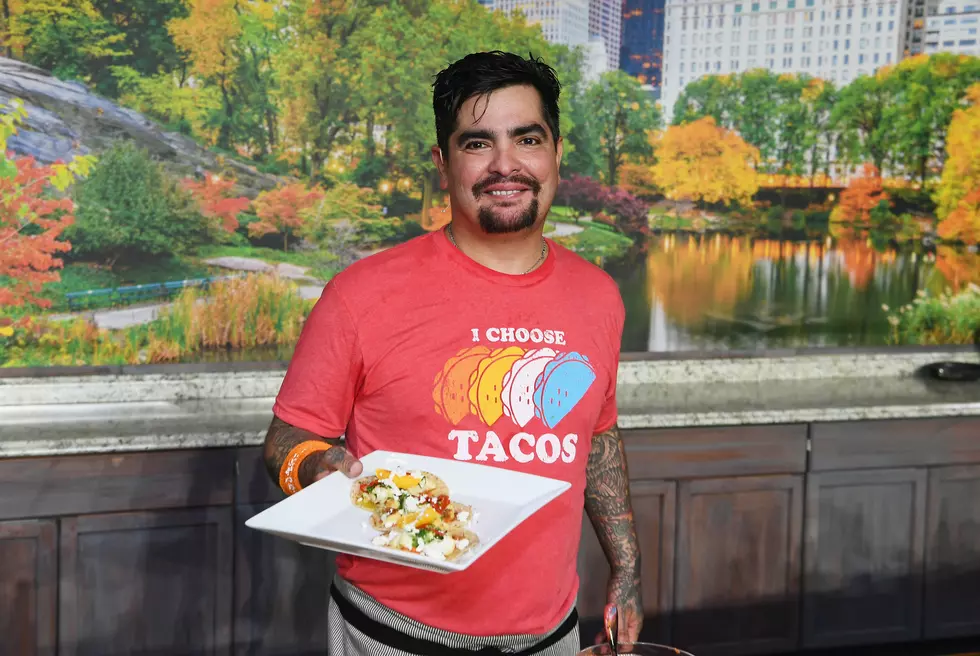 Aaron Sanchez's Memoir is Being Turned into a TV Series
Getty Images for NYCWFF
If you're a fan of the Food Network, especially MasterChef, then you are familiar with Aaron Sanchez. If you're from El Paso then you definitely know who he is! He introduced Food Network viewers to Chico's Tacos! As a successful chef, he's written several books. His most recent book entitled "Where I Come From: Life Lessons from a Latino Chef,"  chronicles his journey as a Mexican-American from El Paso who moved to New York City with his twin and mom, who is also a successful chef and restaurateur. If you've ever wondered what that life was like, then wonder no more because ABC just greenlit an untitled project based on Sanchez's memoir.
The show will be a family comedy and is to be produced by Eva Longoria. The show will follow divorcée and chef Zoila Sánchez, who is based on Sánchez's own mother, Zarela Martinez, as she and her fraternal twin sons, Alex and Rafael (inspired by Sánchez and his brother, Rodrigo) make the move to open a new restaurant in NYC.
No word yet on when it will start casting or filming. Also, no word yet on how much El Paso will play a role in the show or if Sanchez himself will cameo, but I'm sure we'll get more information as the new year starts.