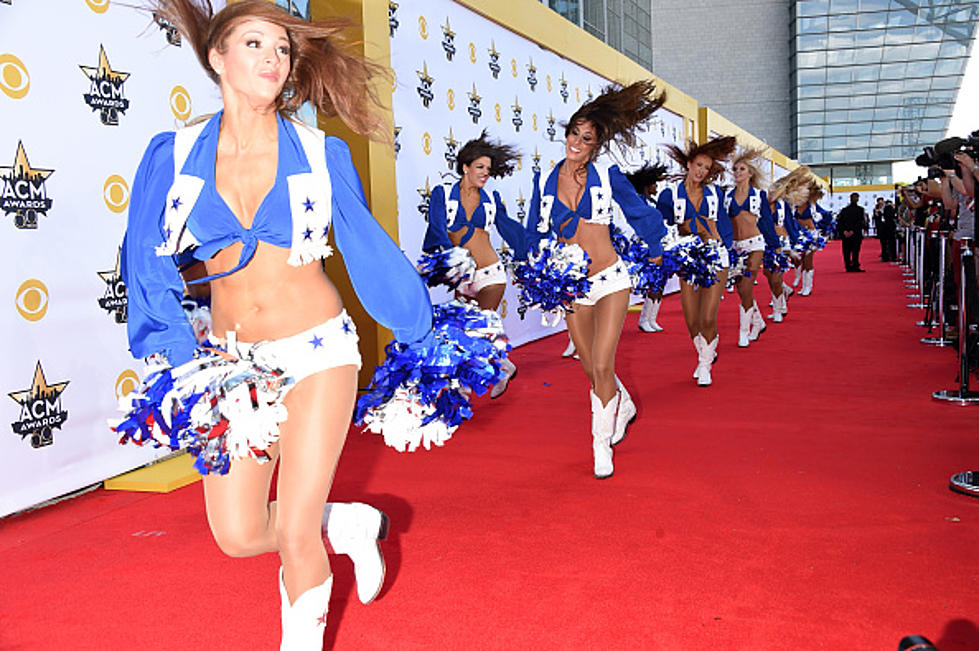 After a Locker-Room Scandal 4 Cowboys Cheerleaders Are Richer
Getty Images
Despite football season coming to an end, looks like Dallas Cowboys are keeping the football spirit alive. Super Bowl has come and gone and the talk of the town isn't about the Super Bowl champions. Now the latest word going around is about the Dallas Cowboys scandal they managed to keep a secret for some time, until now.
Enter your number to get our free mobile app
There have been some claims made about the Dallas Cowboys former Vice President since he just retired this month. One of the cheerleaders had said she saw Rich Dalrymple hiding behind a wall with his phone out recording the cheerleaders while changing in their dressing room.
Rich Dalrymple has denied the claims that were made toward him. The team's communication consultant Jim Wilkinson's investigation was made and found no evidence of wrongdoing on Rich Dalrymple's part.
However, if there was no evidence of wrongdoing found, why even pay 4 cheerleaders to sign a nondisclosure agreement? Well, four former cheerleaders who accused the former team executive Rich Dalrymple of filming them changing received $399,523 in May 2016.
Los Angeles Rams won the Super Bowl LVI this year who should be the talk of the town but the spotlight is back on the Dallas Cowboys for this scandal. Now El Paso has been familiar with creepers in the past.
We can't forget in 2017 when a hidden camera was found inside the family bathroom at Cielo Vista Mall. Irving Jose Marquez was sentenced to 20 years in prison in May 2019.
Another time with a somewhat similar situation was last year with a hotel worker that would secretly film up their skirts. The 24 women filed a suit against David Monastere alleging he would film up their skirts in the restroom.
TACKLE THESE: Check Out the Best Uniforms In Each NFL Team's History