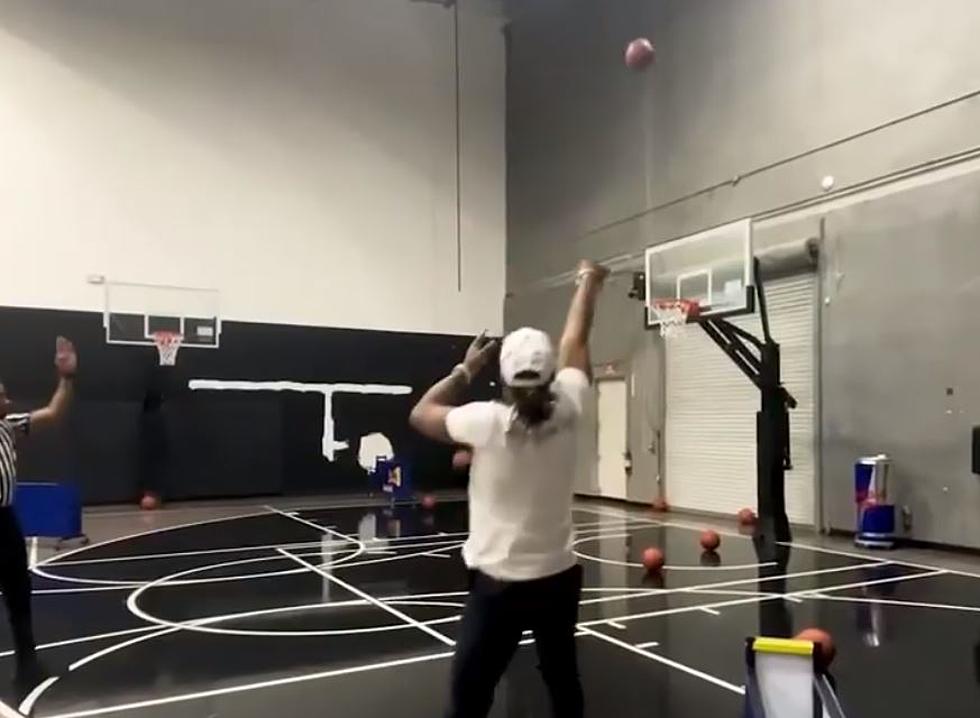 Aaron Jones Is NBA Worthy After Shooting Hoops Like a Pro
via Aaron Jones Instagram
If you follow Aaron Jones on social media then you may have noticed his basketball skills. Aaron Jones shared a video of himself shooting hoops and scoring as if he plays for the NBA. But shoot, from the looks of his video he might as well play for the NBA.
Enter your number to get our free mobile app
Now Green Bay Packers fans don't get worried thinking Aaron is dropping football for basketball. That is definitely NOT what is going on if that is what you're thinking.
Aaron Jones video of his non-stop scoring has people talking and requesting NBA put Jones in the three-point contest. For example, Scott Grodsky is one of the people who strongly believe Aaron Jones should be put in the contest.
From the looks of it though, the El Paso community would also strongly agree with the Wisconsin news anchor. Aaron Jones was invited to test run the NBA All-Star 3-Point Contest by Red Bull USA and Chris Matthews aka "Lethal Shooter" recently.
Aaron Jones probably had his fans saying the word damn repeatedly, shoot that was my reaction. But Aaron Jones sure has earned even more respect in the sports world with his 3-pointer shots.
Now after seeing his basketball moves on the court has me anxious to see his softball moves on the field. It won't be a surprise if Aaron Jones knocks playing softball out of the park at the A&A All All The Way Foundation's charity game in April.
Watching this video had me wishing the NFL and NBA season didn't have to coincide. I can just imagine what kind of heat he would bring to the basketball court.
TACKLE THESE: Check Out the Best Uniforms In Each NFL Team's History