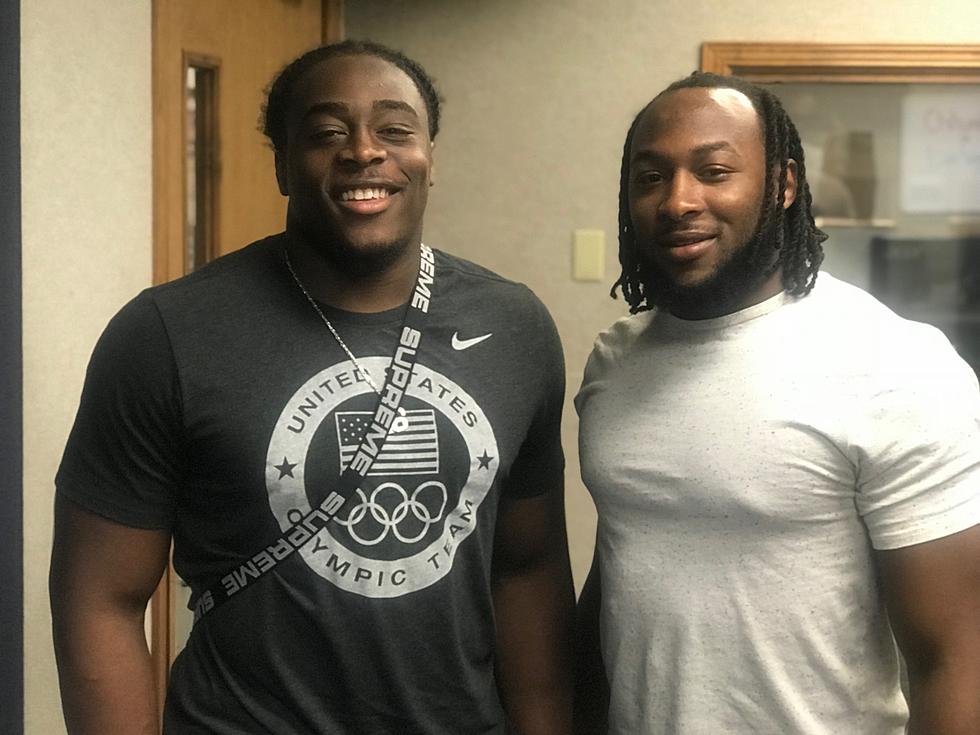 Aaron Jones & Alvin Jones Jr.: From Brotherly Love to Rivalry
via Steve Kaplowitz
Some of you may have already heard about the charity softball game that Aaron Jones and his brother Alvin Jones Jr. will host. Usually, most brothers stick together and work as a team except this time around they will be playing against each other. Of course, this is all in fun and games except the purpose of this is for a good cause.
Enter your number to get our free mobile app
KFOX shared the announcement about the Jones brothers' big rivalry game that is coming up. The Jones Brothers will have probably still show brotherly love to each other during their rivalry game. The A&A All The Way Foundation charity softball game has saved the date for Tuesday, April 19.
The charity softball game will be held at Southwest University Park where the big dogs aka El Paso Chihuahuas call home. Now a lot of us have been waiting for this game to go down since what seems like forever ago.
Except the pandemic had to get in our way and pretty much put a stop to a lot of things including the A&A All The Way Foundation's charity softball game. Now if you're an only child then you may have never experienced sibling rivalry.
I grew up with an older sister and we had our differences but didn't ever try to out-do the other. But don't get me wrong some people enjoy a personal competition against their sibling especially for bragging rights.
This April is El Paso's chance to see some sibling rivalry go down between the Jones brothers. My dude friends and their brothers really fight to the death to win whatever they are competing in against each other.
I would like to believe that Green Bay Packers fans will be sticking by their favorite running back, Aaron Jones. Then again there will be locals wanting to root for Roughriders Alvin Jones Jr. if their personal favorite team is the Packers rivalry.
Now I won't be telling you who I will be placing my bet on but I sure hope he and his team win. Place your early bet on who you think will win the A&A All The Way Foundation charity softball game in the poll below.
ALSO: Former Minnesota Twins All-Star's Home for Sale - Complete With Brewery