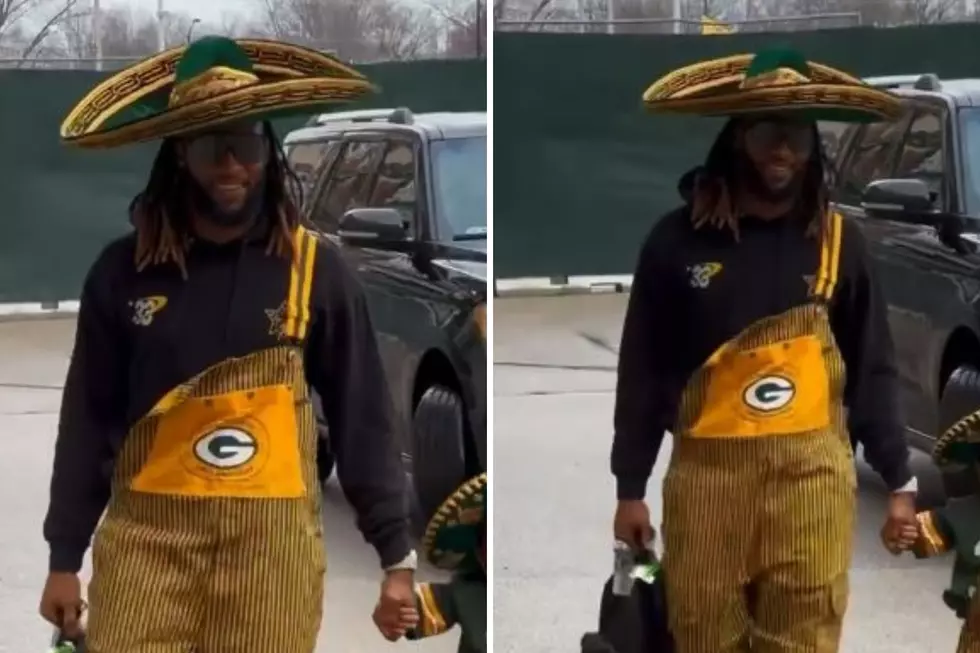 Aaron Jones Hits Another Milestone, But His Son Steals The Show
Instagram/@packers
Another year, another milestone for Green Bay Packers running back Aaron Jones.
The former UTEP Miner great and El Paso's own rushed for 111 yards in a 41-17 blowout of the Minnesota Vikings on January 1, 2023.
That performance put him above 1,000 yards rushing on the season for the third time in his career. That's three out of six seasons. He's one of the most well-liked players in the NFL, and it sure does show based off of his teammates' reactions.
AJ Dillon is his direct competition, but there is nothing but love between the two:
It's been awesome going to battle, pushing one another, and learning from you! A true pro's pro!
Here are the career rushing numbers so far for Aaron Jones:
2017: 448 YDS, 4 TD (12 games)
2018: 728 YDS, 8 TD (12 games)
2019: 1,084 YDS, 16 TD (16 games)
2020: 1,104 YDS, 9 TD (14 games)
2021: 799 YDS, 4 TD (15 games)
2022 (so far): 1,073 YDS, 2 TD (16 games)
He also has another 1,823 yards and 17 touchdowns receiving over the course of his career. Not bad for a 5th round pick out of UTEP who most had never heard of before.
BUT - I think by far, the most impressive part of his performance Sunday happened BEFORE the game.
Check it out:
Aaron Jones is well-known for his sombrero entrances, but the matching green and yellow striped overalls and sombrero with his son, Aaron Jones, Jr., cannot be matched.
UTEP head coach Dana Dimel's wife, Julie, agrees:
That is Pro Bowl, Super Bowl, whatever bowl-winning cuteness. Even coordinated with the right shoulder strap undone.
Keep making El Paso proud, Showtyme!
Buffalo Bills' Safety Damar Hamlin in Critical Condition After Hit
Buffalo Bills' safety Damar Hamlin is in critical condition right now, after collapsing on-field in his team's game against the Cincinnati Bengals.