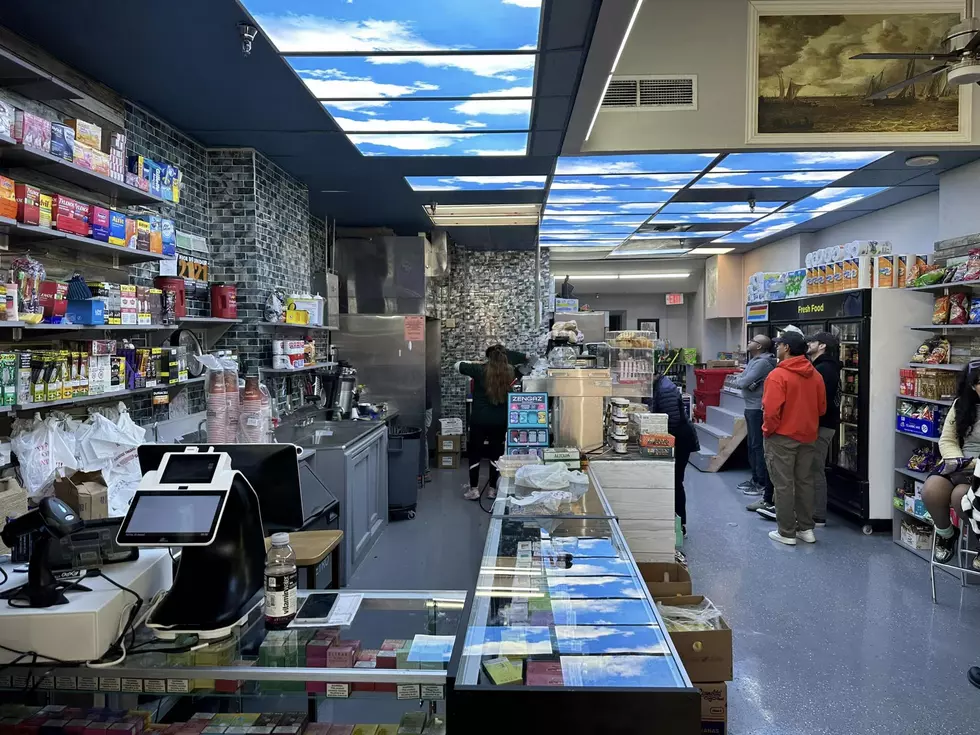 A Delicious New Breakfast & Lunch Spot Has Opened Their Doors in Downtown El Paso
Downtown El Paso DMD Facebook
El Pasoans have been flocking to downtown El Paso to see San Jacinto Plaza dressed up for the holiday season. The Winterfest lights and attractions are a big hit in the evening, but there's still plenty to see and eat during the day. New York Gourmet Deli recently opened their doors at 203 Mills Avenue, in the old Drac's Cheesesteaks location. If you missed grabbing a cheesesteak while running around downtown, don't worry, this deli still has a scrumptious cheesesteak on the menu along with a wide variety of options.
New York Gourmet Deli offers fresh juices, smoothies, coffee, tea, and even ginger shots. If you're looking for breakfast, they have breakfast sandwiches like the classic bacon, egg, and cheese as well as bagels with cream cheese. Their salad bar lets you choose your base greens, then add toppings and the protein of your choice. Since it's a deli, there are plenty of sandwich options for you to choose from including a meatball sub, classic club, grilled cheese, and classic sandwiches. Their sandwiches are made with Boar's Head meats and can be made with a sub, wrap, or bun. Some of the other options on the menu include cheeseburgers, hot wings, mozzarella sticks, chicken tenders, quesadillas, burritos and more. Check out their entire menu below.
Enter your number to get our free mobile app
Other than the mouthwatering sandwiches, what makes this a New York style deli? That's easy, the front portion of the shop is stocked for your convenience. They carry chips, candy, cookies, and plenty of other snacks, along with other items you could find at the gas station. But since this is downtown El Paso, gas stations are few and far between. That's why New York Gourmet Deli is the perfect addition to downtown El Paso. You can follow New York Gourmet Deli now on their Instagram page.
El Paso Winterfest 2022
Townsquare Media El Paso was invited out to an exclusive media event to kick off El Paso Winterfest 2022.
This year, Townsquare Media is teaming up with El Paso Live and the City of El Paso to bring a real ice rink to Downtown El Paso.