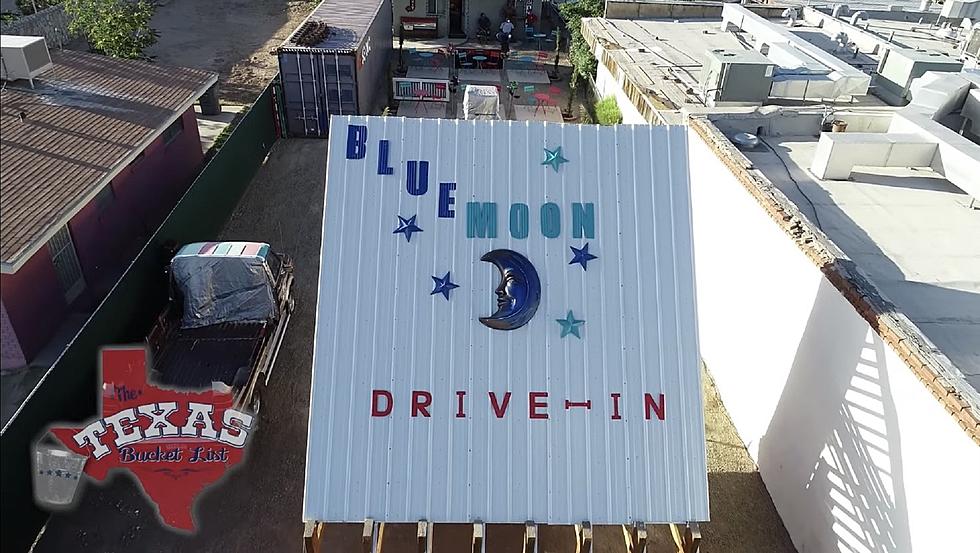 You Can Watch Blue Moon TV Segment From Texas Bucket List Anytime
The Texas Bucket List via YouTube
Anyone who's watched the show "The Texas Bucket List" knows that El Paso has made many appearances since 2016, pretty much on a yearly basis at this point. Back in March I mentioned that The Blue Moon Drive In Movie Theater was going to make an appearance on the show. The episode has aired & now we can all watch that segment on YouTube anytime we want.
Located at 3019 Gateway Blvd W, The Blue Moon Drive-In was featured on episode 4 in the show's 18th season. According to Shane on the Texas Bucket List website, stated that the owner of The Blue Moon, Gary Monteleone, was one of his most memorable characters he's met in El Paso when filming on the show. Gary's restaurant, Monteleone's Ristorante was featured back in 2019 [Season 13, Episode 7]. They went into talking about the food & the spirits they have at Monteleone's [and no...not the drinks]
Now you can see Gary make his reappearance talking about his love for old cinema, since he used to work IN Hollywood as a set designer.  Although you can't actually drive your car INTO where you would watch movies, it's still definitely got the vibe of a classic drive-in theater; especially with I-10 behind the giant projection screen. The segment shows off the art inside, the snack bar; Gary even shows off his classic RCA speakers that people would listen to while enjoying the movie. When Gary was asked why he made the theater, his response was:
"Because we don't have anything like it…I kind of follow them like Walt Disney. He was there to make people feel good and do good for the community and stuff, and that's what I like to do,"
I always get excited to see where The Texas Bucket List stop in at Texas & here's hoping they make another appearance in El Paso next year, or again this year.
7 Movies That Were Filmed in El Paso