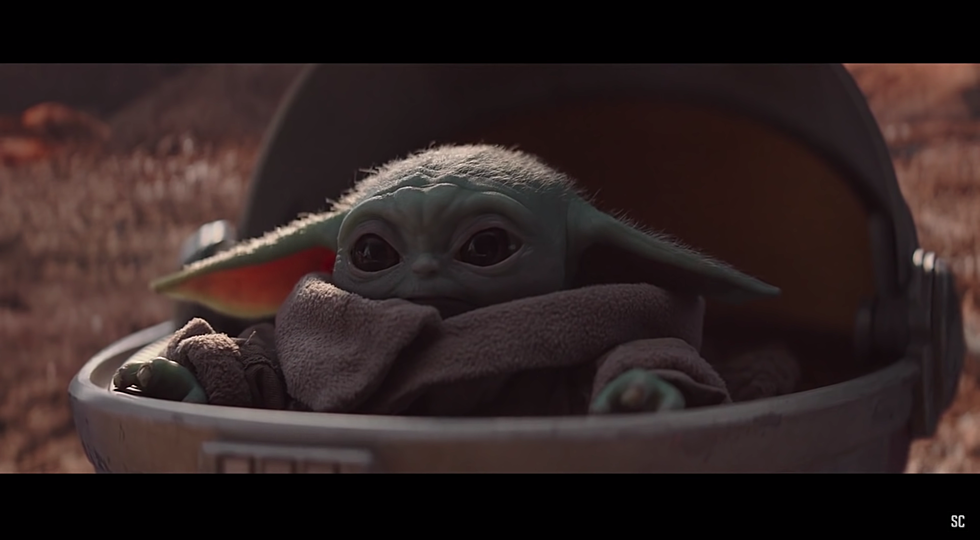 You Can Now Drink a Baby Yoda Frappucino
ScreenCrush via YouTube
I am OBSESSED with Baby Yoda. I have no interest in the Star Wars movie franchise. Never have cared about what happened to Han Solo or Jar Jar Binks but Disney+ has created a character I can not ignore.
Baby Yoda is a key character to 'The Mandalorian' series you can only watch on Disney+. The first season is finally over and yes, I have finished it. My heart is full knowing Baby Yoda is safely in the arms of our hero, the Mandalorian.
As we now wait for more episodes, which are teased to come out in Fall of 2020, I am not sure what to do with my life. Others are banking off of the Baby Yoda obsession by creating merch and now even drinks.
The first Baby Yoda drink I have seen is a Baby Yoda Margarita. I attempted to create my own at our Christmas Party but it was too hectic, I couldn't make it look good. Now Starbucks has created a secret menu item inspired by Baby Yoda.
If you want a Baby Yoda Frappuccino, head on over to Starbucks and order a match green tea frappuccino. Ask to add whipped cream, caramel drizzle and if possible, caramel crunchies.
If you feel comfortable enough to ask a barista to create another ridiculous drink, feel free to do so and help figure out where the hell Baby Yoda came from.