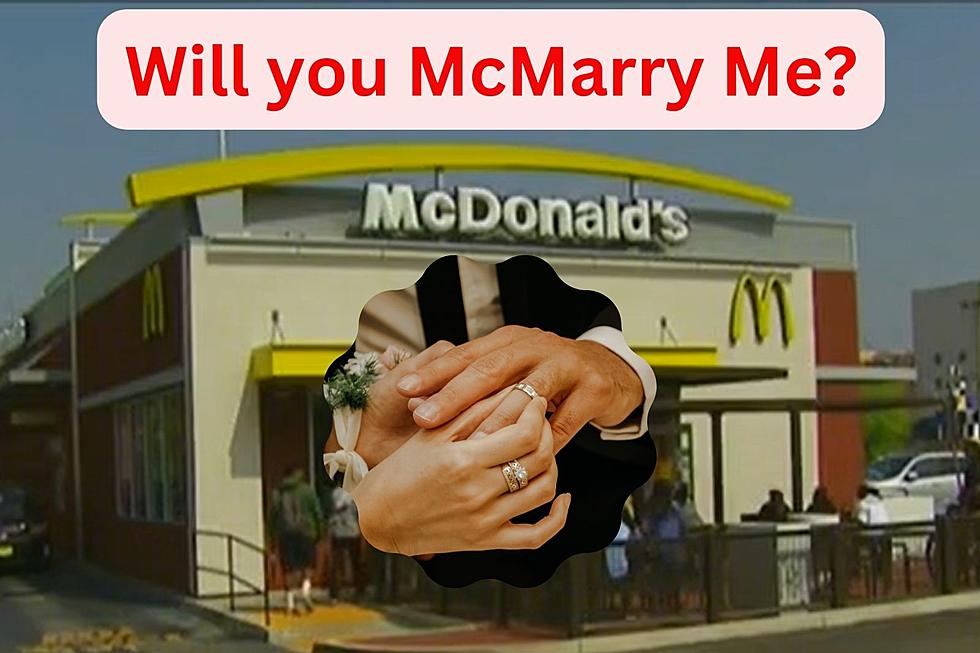 Yo Texas, Can I Interest You In An Extra Value Marriage?
KXAN Screen Grab/Canva
Will you take this chicken sandwich to be your lawfully catered meal? McDonald's is rolling out wedding catering, and Texas could be its next gravy train to the land of love.
We have all heard the term, "Ballin' on a budget," but are you really ballin' if you're on a McDonald's budget? Before you answer too quickly, remember President Donald Trump catered a white house party with a huge spread from McDonald's, and that guy is definitely some type of baller.
Over the years, weddings have migrated from mostly buffet, to a seated meal with a closed menu. More recently though has welcomed the open bar complement of the late night snack.
Have personally witnessed late night snacks from being something very simple like nachos, pizza, Crave Case sliders, and yes even McDonald's, to a mobile burrito bar, or food trucks and a hot dog stand. When the booze is flowing, the junk food be glowing.
Would you actually skip all the plated stuff, and let McDonald's cater your wedding?
If I were to do it all over again, a thousand times yes without hesitation. As anyone who has ever been married will tell you, most of the creature features of a wedding reception are totally forgotten, or under appreciated. The open bar could be partially to blame.
I loved the food and had a great time at our reception, but if we could have skipped straight to the toasts and cake, nothing would have been lost. Open up that bar, and see you in the McDonald's line later.
The Yard Truck Food Plaza In Downtown Temple
Choose from a wide selection of cuisines from different cultures at the Yard Truck Food Plaza in Downtown Temple.
Would You Eat It It? Check Out The Craziest Foods at the 2022 State Fair of Texas
If it exists, someone at the State Fair of Texas will fry it. But there's more to Big Tex's menu than fried randomness. Check these out.
Top 25 Delicious Foods & Drinks That Define The Great State of Texas!
There's more to Texas than just Dallas Cowboys and oil in fact, Texas has helped shape the taste of America. From BBQ, to Tex Mex to Ice Cream and beyond, Texas has introduced the rest of the U.S. to the Texas way of life through food. So what foods and drink make Texas so special? Let's take a look.