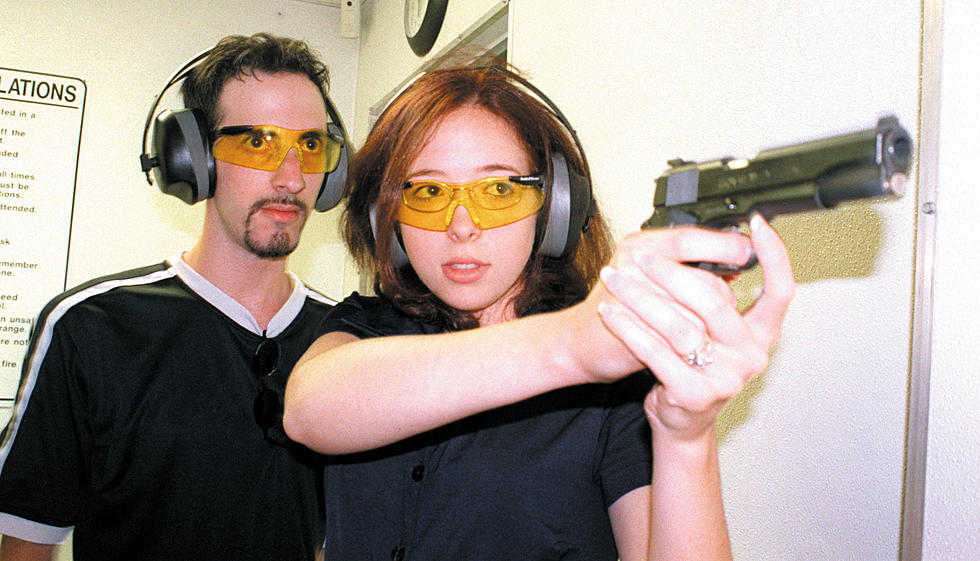 Which Texas School Districts Allow Staff To Carry Guns
Getty Images
While the debate goes on about arming teachers and allowing concealed carry in schools, a number of Texas school districts are already doing it.
School districts all over Texas have begun arming staff members and allowing the concealed carry of weapons by teachers who have been properly trained in a new "School Marshal" program.  According to an El Paso Times article, as of May, 217 Texas school districts have begun allowing teachers to carry guns. About 21 percent of all Texas ISD's.
For a list of all the Texas school districts policies on this, click here.
As of May, 153 districts have their own police departments and 244 districts don't, but employ school resource officers, according to TASB. - EP Times
Public opinion varies widely on this subject but, more and more school administrators seem to be deciding that relying solely on law enforcement for help in shooter situations isn't the best way to go. What do you think?