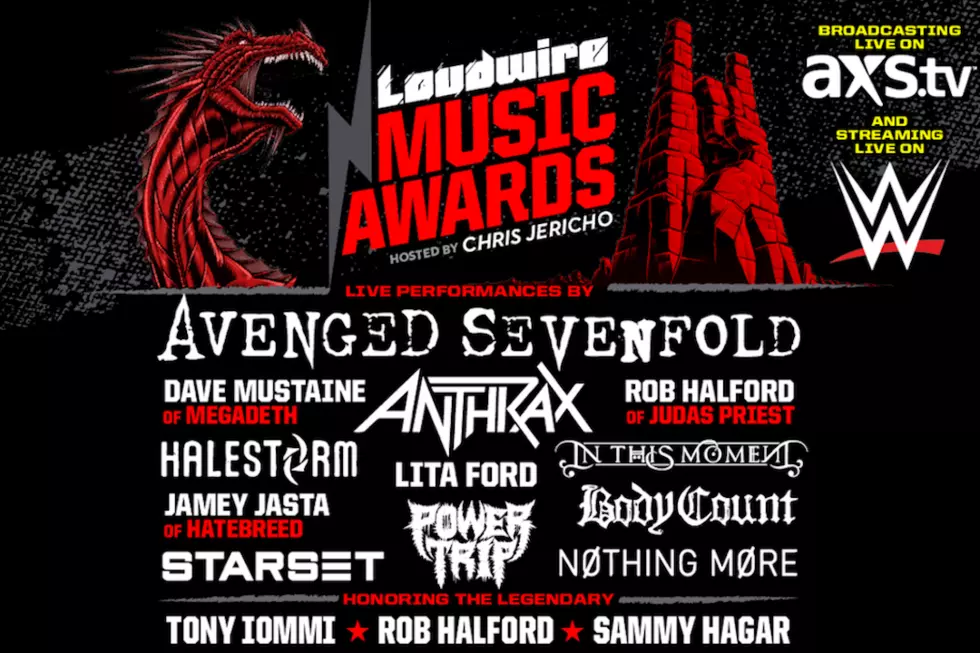 Want to Watch the 2017 Loudwire Music Awards Live? Here's How!
Loudwire
The 2017 Loudwire Music Awards are live tonight (Oct. 24) at 10 p.m. ET / 7 p.m. PT! You can watch the entire show on television or online, and here's how!
The awards show will feature performances from Avenged Sevenfold, Megadeth's Dave Mustaine, Anthrax, Judas Priest's Rob Halford, Halestorm, Body Count, In This Moment, Lita Ford, Nothing More, Starset, Hatebreed's Jamey Jasta and Power Trip, along with a bunch of surprises throughout the night!