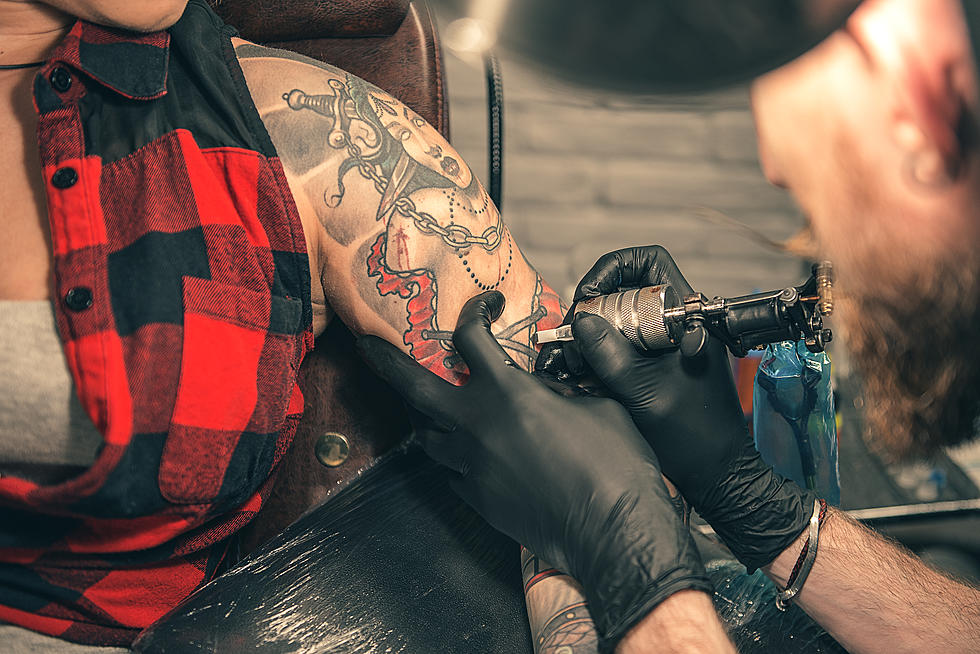 Want Some New Ink? A Brand New Tattoo Expo Is Coming To El Paso
YakobchukOlena
Events are finally back in El Paso and a new tattoo convention will be happening next month on the east side of El Paso.
We've missed seeing people in person and attending events that we're normal activities during the year. Last year many conventions and expos were canceled and postponed due to the pandemic but now they're coming back and people are eager to come out and support them.
The first annual The Edge of Texas Tattoo Expo is happening the weekend of August 13, August 14, and August 15at the Marriot, located at 1600 Airway Boulevard. There will be over 80 tattoo artists on site from all over the country that you can check out and schedule an appointment with. Walk-ups are welcome but many artists get booked before the festival so make sure you follow their Instagram page. You can see what artists will be in attendance, their work,  then contact them to set up an appointment.
Enter your number to get our free mobile app
There will also be awards given out for the best work at the show including:
Most Unusual
Best Lettering
Best Coverup
Best Geometric Design
Best Neo-traditional (small-large)
Best Traditional
Best of the Day Friday (small-large)
Best Back
Best Leg
Best Sleeve
Best Black and Grey Portrait
Best Color Portrait
Best Black and Grey (small-large)
Best Color (small-large)
Best Realism
Best of the Day Saturday
Best of the Day Sunday
Best of Show Overall
The Edge of Texas Tattoo Expo will also have live art, local music performances, and barbers on site. For more information on the Edge of Texas Tattoo Expo, please visit the Facebook page or Instagram page. You can also call (915) 319-2942 or (915) 929-6084.
El Paso High Ghost Girl & 14 Other Undeniably Creepy Listener Submitted Ghost Pics
50 Famous Brands That No Longer Exist