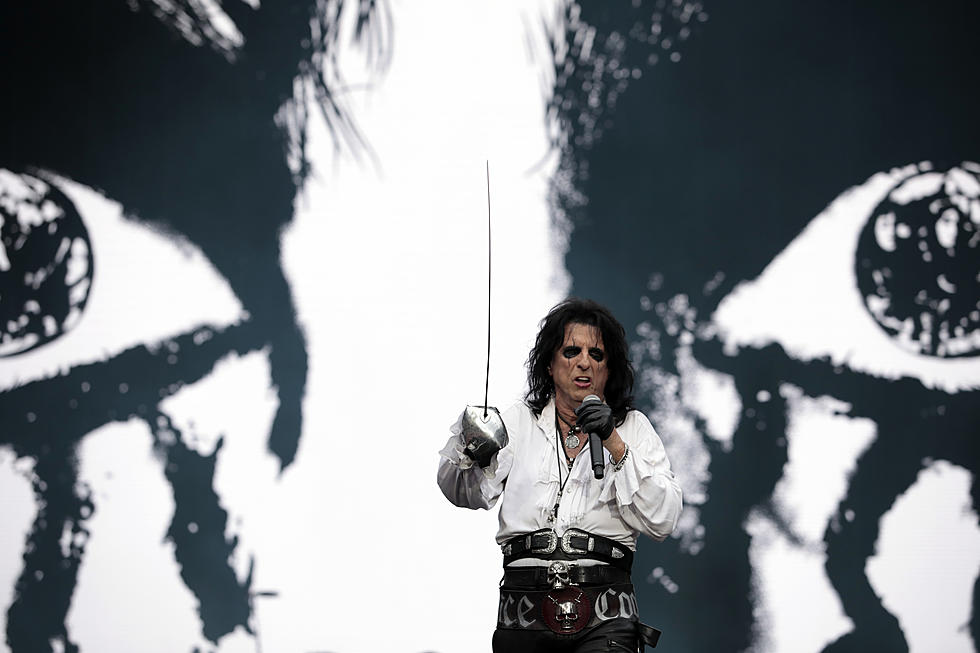 Relax, Alice Coper Won't Retire Until After He Rocks In El Paso
Getty Images
That's assuming he ever retires at all.
Alice Cooper will visit the UTEP Sun Bowl Stadium Friday, August 18th.
He's not coming alone, Def Leppard and Motley Crue will also perform that night ... show starts at 5:45pm. Get tickets here.
Alice Cooper is no spring chicken yet, at the age of 75, he shows no signs of slowing down at all.
When asked about the possibility that he may retire, his answer was a pretty emphatic "no". Going back at least as far as 2017, Alice has been very resistant to the idea of hanging up his microphone.
"Retirement doesn't seem to fit in," he said. "If I was getting onstage and I was tired and if I was kind of phoning it in and my band was kind of lazy, it would be different. But I've never had a band or a show as high-energy as this show. It actually keeps me very much in shape and keeps me feeling young, doing 130 shows a year. - blabbermouth
Alice certainly does seem to be in great shape.
On top of doing 100's of shows per year, he golfs just about every day and keeps himself surrounded by vibrant, energetic and gifted bandmates.
He's also about to drop a new album.
They say you can judge a man by the company he keeps ... apparently, that can also be used to judge stamina, vigor and creativity.
"Uncle" Alice is in better shape than, some of, the (much) younger bands he tours with.
Don't expect ANYBODY in the Alice Cooper camp to ease up on us come showtime. However, UTEP staff can expect some extra cleanup duties ...
Here is what you can expect to hear from Alice, Def Leppard and Motley Crue in the Sun Bowl as well as some info about Motley Crue's new guitarist.
The Many Amazing Concert Venues El Paso Has, Had And Will Have
The Many Amazing Concert Venues El Paso Has, Had And Will Have
El Pasoans Share Their Coolest Concert Experience
We've been to a show where something truly memorable happen: whether it was AT the show, before or after the show. We asked El Pasoans what was some of their coolest experiences at a concert & here are some truly amazing stories.