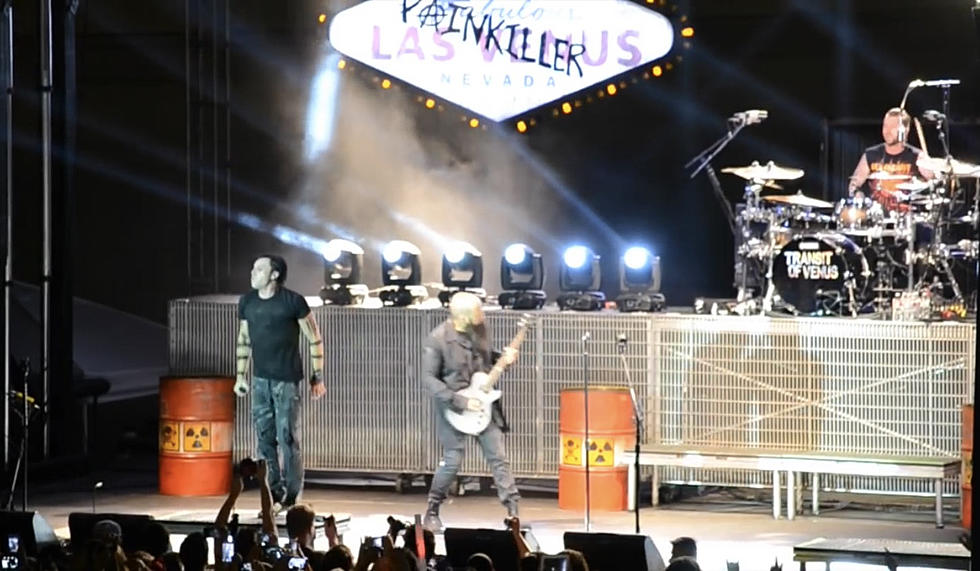 I've Been To Streetfest For Over 10 Years Here's My Memories
KLAQ via YouTube
I loved going to the Downtown Streetfest & I've been going pretty regularly for over a decade. So here are some of the Streetfests I've been to so let's go all the way back to 2008...
2008
Ahhh my very first Streetfest... back when I was only 15. I remember being VERY excited about going to see Alter Bridge & Shinedown. I was also blown away by the opening act, Endeverafter (Never saw them but MAN they put on a great show). My favorite Shinedown song (& still is) was Devour so when they opened up their set with that song... my jaw hit the floor.
2009
The first Streetfest I took my cousin visiting from Pennsylvania. I remember both of us being HUGE Lacuna Coil fans so OF COURSE we had to go see them ON the Fourth of July show.
2012
I've always been a huge fan of progressive rock music, so when Kansas & Blue Oyster Cult were announced they would be coming down, I thought that would be perfect for my dad & I to go see them. We even got the BOC setlist so not bad for a souvenir eh?
2013
This was a very special Streetfest for me: it was the first time I took my mom & my aunt (who LOVES rock) visiting from Pennsylvania to a concert like that. My mom is not usually a hard rock person but she STILL had a great time cause it was a family event. For me, I finally got to see Adeltias Way & Bush live. And speaking of finally seeing bands I've wanted to see live...
2014
Ever since I was a teen, I've ALWAYS wanted to see Three Days Grace. This was also the first of 3 times I got to see Fozzy live & growing up watching wrestling, I was a huge Chris Jericho fan. So that was the cherry onto of an already delicious sundae.
2015
For 2015, I was dead set on seeing Rob Zombie & Halestorm. I've actually seen Halestorm twice before, once in 2012 with Evanescence & 2013 at Balloonfest. So a third time was DEFINITELY a charm & of course.... ZOMBIE!
2017
Papa Roach was another band i was dying to see so when they performed with Starset & In This Moment. The night was made even special when the amazing & beautiful Maria Brink JOINED Papa Roach together on the stage...
And of course we can't forget about ol Alice right?
2018
We've finally reached the end of my nostalgia trip of Streetfests past, 2018. The first one I really got to enjoy Streetfest not just as a fan, but as a member of the KLAQ family. It was amazing to be able to go to as part of the Q staff & hang out with Shim formerly of the Sick Puppies & watch some amazing music together.
Ways To Keep Your Pet Cool In The Summer Heat