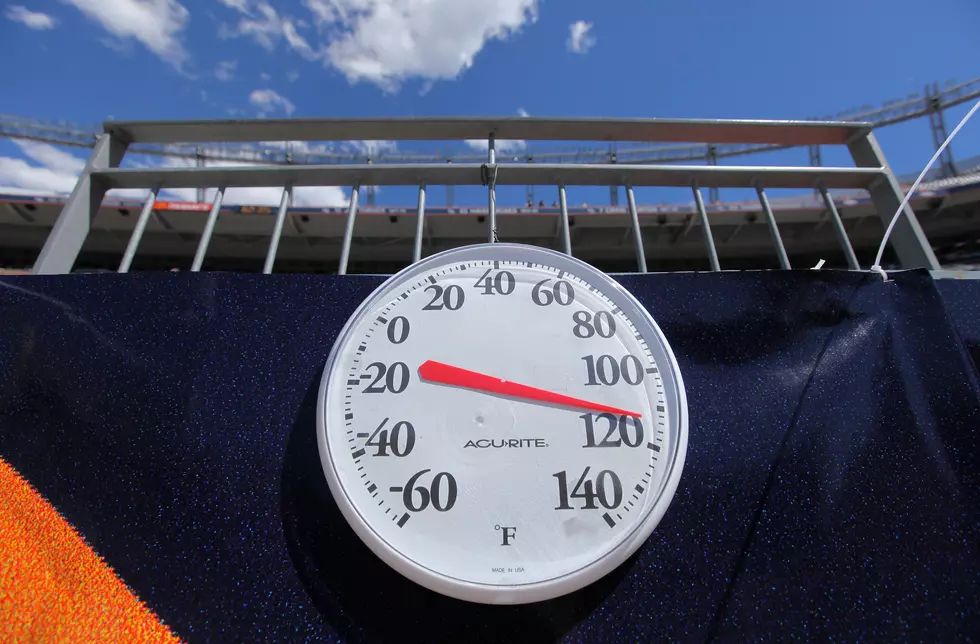 Tips On Dealing With The Crazy El Paso Heat
Getty Images
Triple digit temps are the norm around here this time of year ... here are a few tips for dealing with them.
Summer's here so, you need to be careful. Last year, according to the El Paso Herald Post, 5 heat-related deaths occurred in the Borderland. Here are a few tips on dealing with high temperatures. Obviously, number 1 would be stay out of it. Aside from that:
Try to be outside only in early morning and evening hours
Drink LOTS of water...even if you don't really feel thirsty.
Avoid alcohol and high sugar drinks.
Stay in the shade as much as possible.
Wear sunglasses, hats and plenty of sunscreen. (Preferably SPF 15, minimum.)
Wear light, loose and light colored clothes.
Don't leave people or pets in vehicles unless the engine and AC are running and someone is monitoring both them and the vehicle.
Use ice or other cool items on your bodies cooling points.