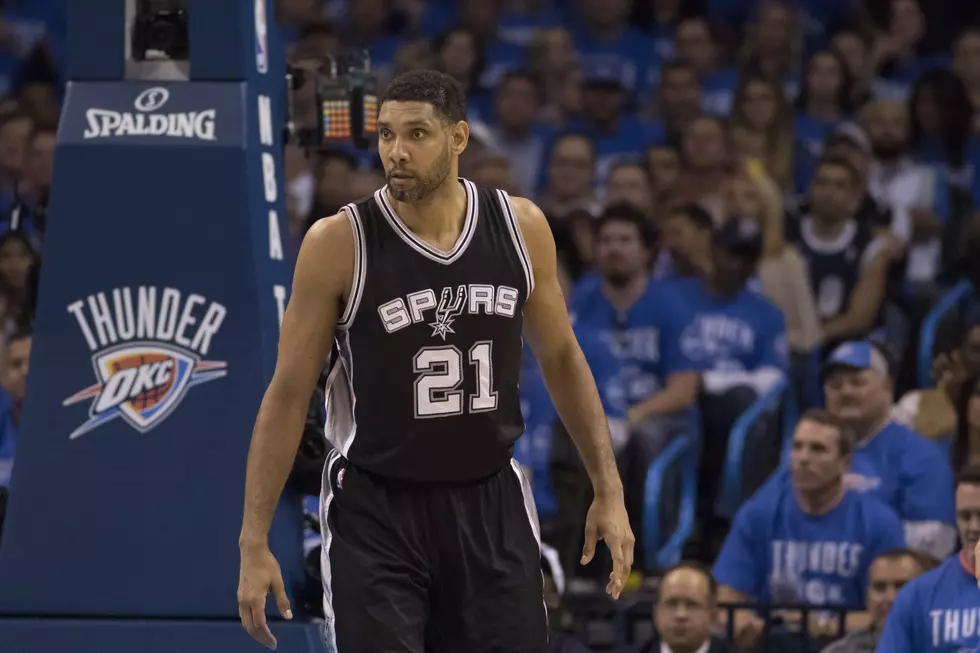 Tim Duncan to Join Spurs Coaching Staff
Getty Images
Tim Duncan was one of a kind. He stuck around for all four years of college because he promised he would earn his degree. He then went on to have a Hall of Fame career in the NBA, accumulating the following stats:
19 years in the league. All with the San Antonio Spurs.
19 points per game
10.8 rebounds per game
3 assists per game
2.2 blocks per game
5 time NBA champion (1999, 2003, 2005, 2007, 2014)
3 time NBA Finals MVP (1999, 2003, 2005)
2 time NBA MVP (2002, 2003)
And that's just scratching the surface. Tim Duncan is as San Antonio as River Walk. So it is only fitting that 'The Big Fundamental' would return to the Spurs franchise.
Gregg Popovich, the Spurs head coach since 1996 and longest tenured head coach in the 4 major US sports joked about Duncan coming back.
It is only fitting, that after I served loyally for 19 years as Tim Duncan's assistant, that he returns the favor.
Duncan will bring his veteran presence to a young roster of Spurs, and let's not forget, the time he got T'd up for simply laughing on the bench.