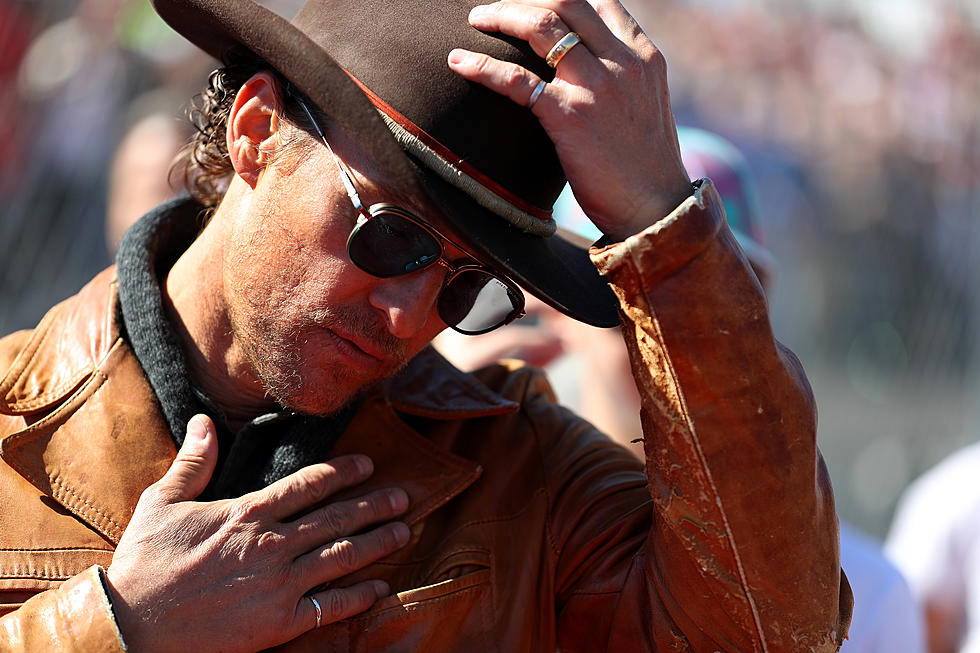 The 'Minister of Culture' is a Famous Texan and Hosting a Virtual Event
Getty Images
"You just gotta keep livin', man. L-I-V-I-N."
Those are the famous words spoken by Wooderson in the 1993 iconic film "Dazed and Confused". Wooderson is played by famous, and proud, Texan, Matthew McConaughey.
But if you have ever had a moment where you ask yourself: "just exactly how do I just keep on livin'?" Well, McConaughey may have the answer you are looking for!
Enter your number to get our free mobile app
McConaughey, who has officially been named the "Minister of Culture" will be hosting a virtual event on "The Art of Livin" which is apropos for McConaughey.
The Art of Livin Free Virtual Event
The Art of Livin is a free virtual event, which you can save your seat at right here, taking place on April 24. McConaughey will be joined by special guests who will show you the "roadmap to shape your life with trust, joy and a little more outlaw logic" once again, and put the past three years behind you! Check out a sneak peek.
Special guests include:
Tony Robbins
Dean Graziosi
Marie Forleo
Trent Shelton
All sharing their wisdom where you'll learn to "create a more compelling future for yourself." The event is said to take about three hours and begins at 10 AM Pacific.
If this is something you're interested in here is what you get:
One Day of LIVE Training on April 24th with McConaughey, Tony Robbins, Dean Graziosi and more awesome guests.
​Over a dozen new ways of lookin' at your life to redirect your path so you can create more joy and success
Access to a private community created exclusively for The Art Of Livin' Live Event
If you can't wait to hear more McConaughey wisdom, you can reserve your seat here.
40 Of The Best Musicians Born In Texas
Texas has been home to a wide variety of musical genres; many musicians have become staples of rock, metal, pop, country & more. Here are some of the greatest musicians to ever represent the state of Texas.