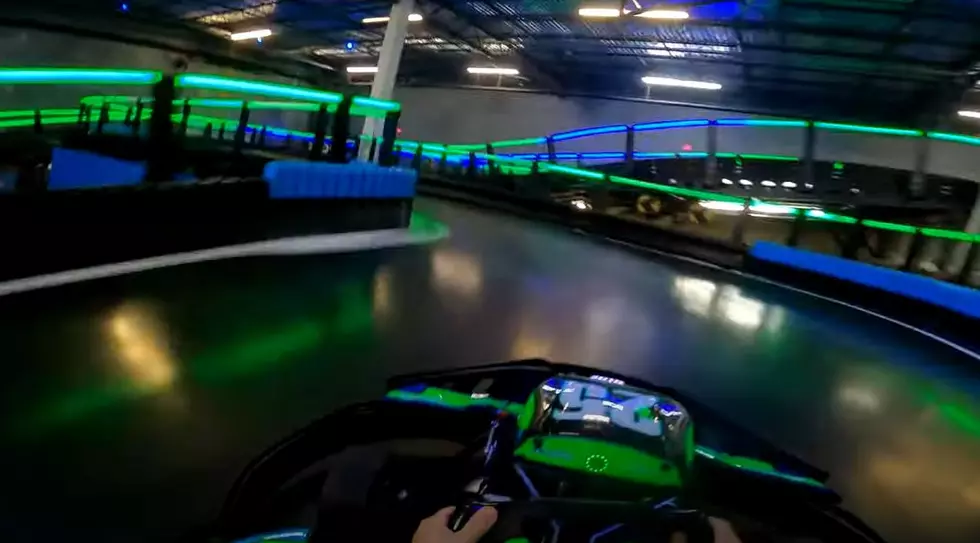 The Largest & Coolest 3-Story Go-Kart Attraction Is Here In Texas
via Cisco76 YouTube
For those who love to ride go-karts, there is a place to enjoy a unique track in Texas. We know of the places to ride go-karts in El Paso but aren't built the way one track is in Texas.
Enter your number to get our free mobile app
When you or your kids want to ride go-karts in El Paso there are a few places to ride at. The go-karts we're lucky to have in El Paso are located at some popular family-friendly places.
When you and your kids want to ride go-karts in El Paso you stop at either Bob-O's Family Fun Center, Adventure Zone, or Xplicit Motorsports. The other spot you will find go-karts that are only meant for little kids happen to be Jungle Jaks.
As for the go-kart riding in El Paso, they definitely differ from one particular place you may or may not have heard of. There are a few cities in Texas that are lucky to have a unique way of riding go-karts.
I know there are quite a few families in El Paso who travel often to San Antonio, Texas. But for those of you who do travel to San Antonio should check out this unique go-kart spot.
The next time you head out to San Antonio make sure you check out Andretti Indoor Karting & Games. Now this ain't no usual go-kart track when you see Cisco76's YouTube video below.
Sure, Cisco76 is showing off the location in Orlando but it is still the same concept at the Texas locations. Just refer to Gary Linkevich's YouTube video of Andretti in Katy, Texas.
Besides the cool lighting at Andretti Indoor Karting & Games, it is known for its three-story-go-kart track. So at that track, you're not just going in the same circle you would at other places.
We all know if El Paso scored an Andretti Indoor Karting & Games it would be a packed house at all times. Let's hope someday in the future that business brings its business here to El Paso for families to enjoy.
Here Is How To Blur Your Home On Google Street View