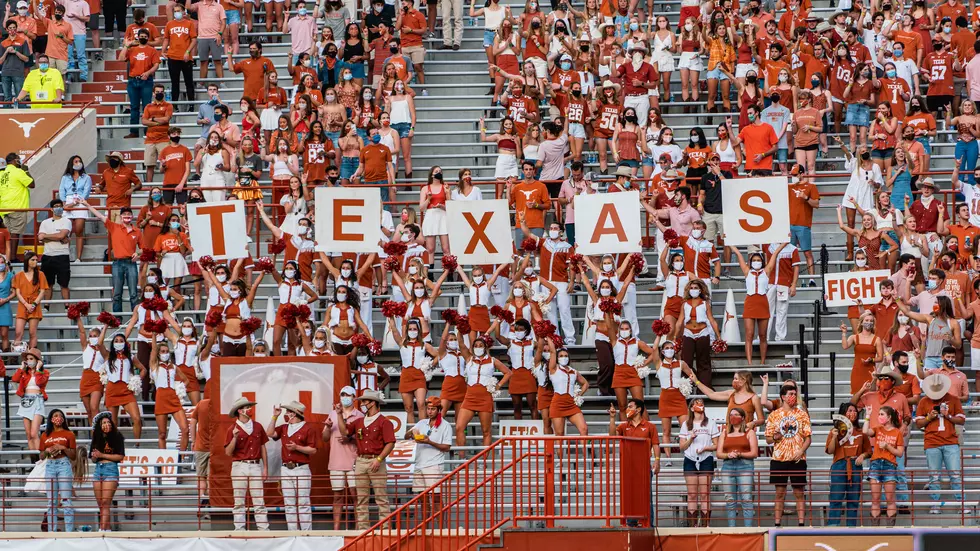 Texas Races Off to Early Lead, Dominates UTEP 59-3
Connor Putman / UTEP Athletics
The Longhorns (1-0) took a 45-point halftime lead and never looked back en route to a swift 59-3 beatdown over UTEP (1-1) on Saturday in Austin.
The senior quarterback dazzled in his home opener, throwing for 426 passing yards (25-of-33 passing) with five touchdowns and a 234.2 QB rating. The Heisman Trophy frontrunner threw for a program-high (426) in the first half while playing for only one series in the third quarter.
On the first play of scrimmage, Ehlinger hit wideout Josh Moore for a 78-yard touchdown strike. They never looked back from that play. The Longhorns put together a 10-play, 67 yard drive that ended in a 20-yard touchdown pass to tight end Cade Brewer on the next possession. And they scored on five of their next six possessions, including a 33-yard field goal in the second quarter.
For the Miners? They simply couldn't get the ball moving in the first half. Redshirt sophomore quarterback Gavin Hardison had a decent outing by completing 12-of-27 passes for 141 yards and an interception. He played all the way until the midway point of the third quarter. Wideouts Justin Garrett (58 yards) and Jacob Cowing (49 yards) totaled over 100 receiving yards and had four catches each.
During the second half, the Longhorns finished off the game with a pair of touchdowns by their backup quarterback Casey Thompson.
But what matters is the fact that UTEP didn't leave with any serious injuries and they are walking out $1.4 million richer.
UTEP struggled to generate any sort of relevant yardage in the first half. They tried to balance a ground attack with an air game but couldn't find any sort of rhythm. They ended the first half with 110 passing and just 10 rushing yards. UTEP averaged just 3.4 yards per play in the opening half.
As Hardison led the Miners through the air, redshirt freshman Deion Hankins led all rushers today with 11 carries for 34 rushing yards. Hankins is coming off a 113 yard, two-touchdown effort against Stephen F. Austin last week.
Backup quarterback Calvin Brownholtz stepped in the third quarter as a reserve and completed 7-of-10 passes for 49 passing yards. Newcomers like Miles Banks (2 catches, 12 yards), Josh Farr (2 catches, 11 yards), Adam Cousins (1 catch, 7 yards) and Willie Eldrige (5 carries, 1 catch) played in the second half.
The Miners ended the game with 233 total yards of offense, with 190 coming from the passing game. They were 3-of-16 on third down conversions and averaged just 3.2 yards per play.
Even though the Longhorns are the 14th ranked team in the country, the Miners struggled mightily against the Texas offense today. Ehlingher was responsible for 426 of Texas' 689 total yards of offense today. They averaged nearly 10 yards per play (9.3). They played without a single turnover today and completed a pass to 10 different receivers. It was also a balanced effort for the Lonhorns, as they finished with 208 rushing yards as well.
The Miners struggled in basic tackling, schematic and assignment mishaps defensively. Their secondary was torched by the UT receivers. Also, they couldn't get any pressure on the quarterback.
The Miners (1-1) are left to regroup before hosting Abilene Christian (FCS) on Saturday, Sept. 19. The Wildcats haven't played a game yet this season and even though the Southland Conference is postponed until the spring, they have an eight-game schedule. The Miners previously beat Stephen F. Austin, also in the Southland Conference, 24-14 after trailing 14-3 in their season opener on Sept. 5.