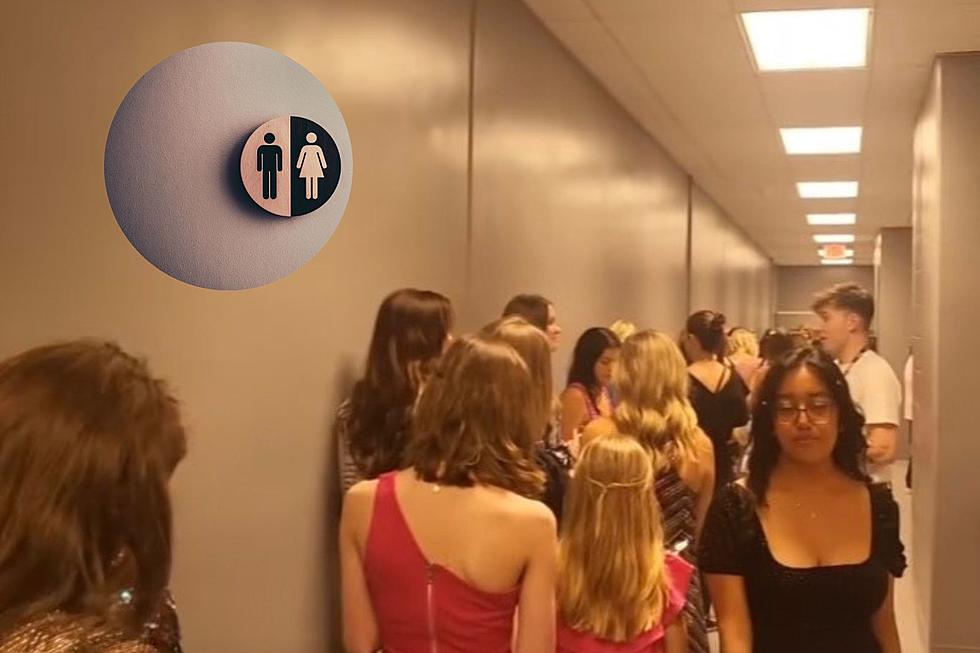 Hilarious Reactions to Men's Restroom Packed With Women in Texas
christiclanton via TikTok/Canva
When you go to any huge event, whether it's a sporting event or a concert, when nature calls, you need to go. You rush to the bathroom & you hope that it's not many people there. I'm sure that's what everyone was thinking at this concert that happened earlier this month at the home of the Dallas Cowboys AT&T Stadium in Arlington, Texas.
Taylor Swift's Iconic Texas Concerts Brought Thousands to AT&T Stadium
The date was April 2nd, 2023; Taylor Swift was performing there on her Eras Tour. It was her 3rd consecutive day performing at AT&T Stadium; which she ended up breaking an attendance record by performing for over 210,000 fans. But that's not what people are talking about... they're talking about this viral video that was taken from inside the restroom inside the venue. It's supposed to be the men's bathroom but one look at it & you'd think it was the women's restroom.
Concert-goers React to the Viral Bathroom Video
If you scroll through the comments, you can see some people say this was a very true thing that happened:
"As a guy who attended the Friday show at AT&T, we blocked off the stalls in one bathroom allow some women to use them. Their lines were INSANE." - rynoag04
"I was there on that night walked in. And I saw a whole line of girls & guys waiting to use it. I thought it would be a little more empty" - johntae2005
"I'm going this if I need. HOWEVER men go to front of line in their restroom. lol don't hate me ladies, their quick anyways." - rita_marie
"I was there. This is accurate." - aboyhasnoname25
"Hahahaha I may be in this line" - victoria87320
Now I'm not sure if this has ever happened at a rock concert; you most likely won't see this happen at a Metallica, Iron Maiden, or Ghost concert (cause the fan base is predominantly male). Perhaps at a band where the fanbase would have a strong female fanbase (Poison, Bon Jovi maybe?) it COULD happen. Then again, maybe it HAS happened but we just don't know about it.
There WAS a time when a rock guitarist performed entirely from the bathroom.
In Plano, the guitarist from L.A. Guns, Tracii Guns, performed a show entirely from a backstage bathroom. However the reasoning behind this was to help with Tracii's mental health.
So next time you go to a concert, I'd recommend trying to go BEFORE you leave. Unless you want to fight for your spot at the front of the line.
40 Of The Best Musicians Born In Texas
Texas has been home to a wide variety of musical genres; many musicians have become staples of rock, metal, pop, country & more. Here are some of the greatest musicians to ever represent the state of Texas.