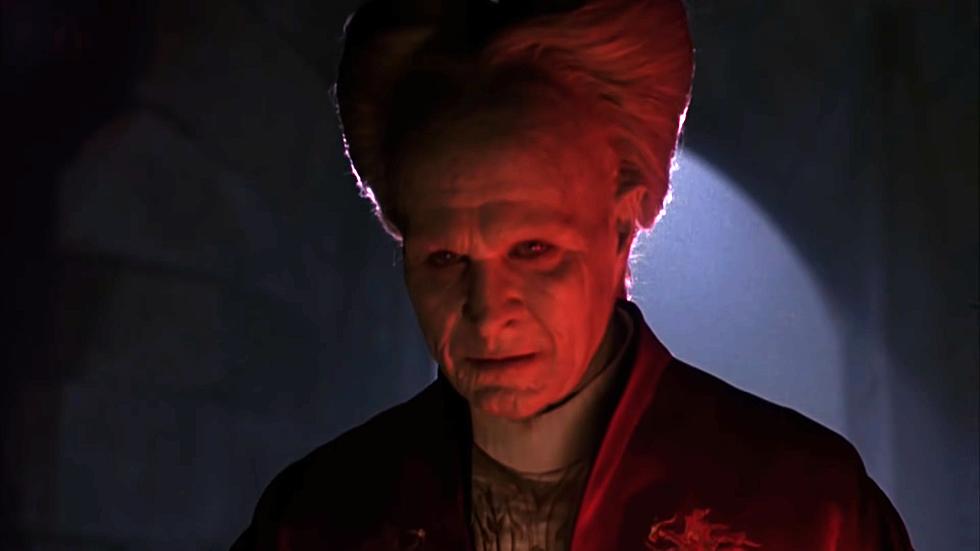 Sink Your Teeth Into a Special Screening of Bram Stoker's Dracula at Alamo Drafthouse
Columbia Pictures via YouTube
You won't have to cross oceans of time to find this special screening of "Bram Stoker's Dracula". Alamo Drafthouse will be having a special screening of the 1992 Francis Ford Coppola film next week at both Alamo Drafthouse Monetcillo and Alamo Drafthouse East.
You can purchase your tickets here.
This is a great film to begin the Halloween season- and no, it's not too early to start celebrating Halloween- I'm actually looking forward to seeing this one on the big screen- it came out in 1992, I was barely three so I never got the chance to see it in a theater.
Based on the 1897 novel "Dracula" by Bram Stoker, this 1992 film won three Academy Awards for Best Costume Design, Best Sound Editing, and Best Makeup. It stars Gary Oldman as Count Dracula, Winona Ryder as Mina Harker, Anthony Hopkins as Professor Abraham Van Helsing, and Keanu Reeves as Jonathan Harker.
Enter your number to get our free mobile app
In this version, Count Dracula, a 15th-century prince, is condemned to live off the blood of the living for eternity. Young lawyer Jonathan Harker is sent to Dracula's castle to finalize a land deal, but when the Count sees a photo of Harker's fiancée, Mina, the spitting image of his dead wife, he imprisons him and sets off for London to track her down. It's both romantic and creepy.
"Bram Stoker's Dracula" is part of Alamo Drafthouse's "Guest Selects" where filmmakers, writers, and performers show us which films gave them the inspiration and influences behind their work, as well as just choosing movies that they think are great. The filmmaker who chose this film is director David Lowery, who most recently directed "The Green Knight"
"Bram Stoker's Dracula" will be shown at Alamo Drafthouse Montecillo on Tuesday, September 21 and at the East location on Wednesday September 22. You can purchase your tickets here.
LOOK AT THIS: KLAQ Halloween Parade 2018
For the 2018 KLAQ Halloween parade, tons of El Pasoans joined us despite the rain. The Buzz Adams Morning Show float theme was Hocus Pocus. Thank you to everyone who came out, despite the rain.