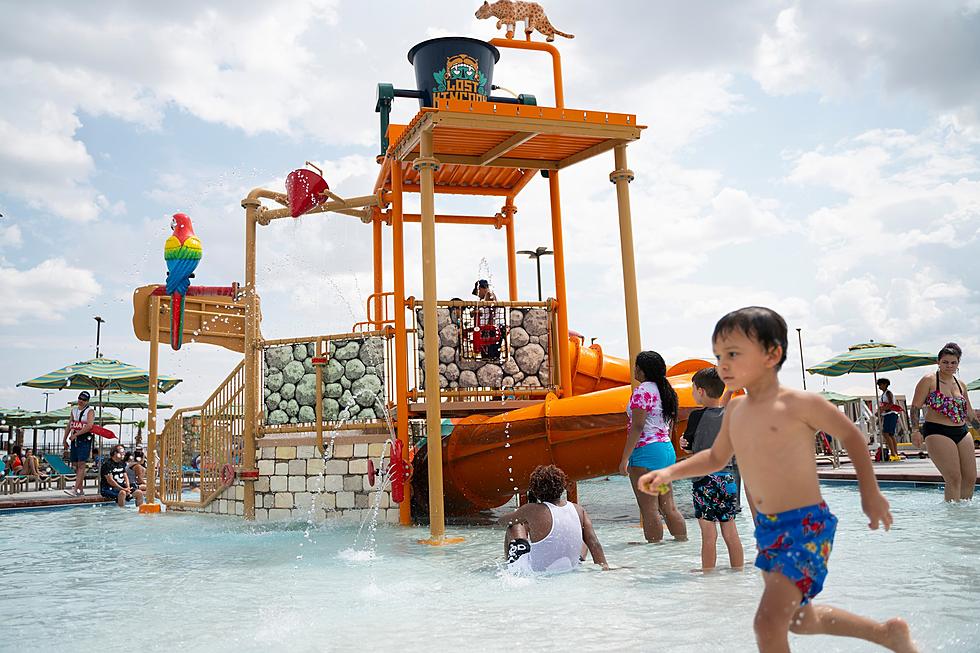 School's Back in Session, but El Paso Water Parks Keep the Fun Flowing With Updated Hours
Jorge Salgado/Lost Kingdom Facebook
Welp, August is here which means that summertime is slowly coming to an end. *Cries in Spanish* However, those hot temperatures don't seem to be going anywhere anytime soon which means you'll still need a place to cool off on the weekends!
With kids in school now, El Paso Water Parks announced that they will be shifting into modified hours of operation now that the new school year has begun.
All four water parks, Camp Cohen, Chapoteo, Lost Kingdom, and Oasis now follow an adjusted schedule of operation which began July 31, 2023, and will last until the beginning of October for some locations.
Here's a look at the updated El Paso Water Park Schedule for the next few months:
August Schedule  
Saturday (August 5, 12, 19, 26) – All parks open 11 am – 8 pm*
*Chapoteo will close at 6 pm on August 19 for a private event
*Camp Cohen will close at 6 pm on August 26 for a private event
Sunday (August 6, 13, 20, 27) – All parks open 11 am – 6pm

Monday (August 7, 14, 21, 28) – All parks CLOSED

Tuesday (August 8,15, 22, 29) – Camp Cohen opens 1pm – 8pm

Wednesday (August 9, 16, 23, 30) – Oasis opens 1pm – 8pm

Thursday (August 10, 17, 24, 31) – Chapoteo opens 1pm – 8pm

Friday (August 11, 18, 25, September 1) – Lost Kingdom opens 1pm – 8pm*
*Lost Kingdom will be open 11am – 4pm August 4 for a private event 
September Schedule 
Labor Day Weekend (September 2, 3, 4) – All parks open 11am – 6pm

September 9 & 10 – Camp Cohen opens 11am – 6pm

September 16 & 17 – Chapoteo opens 11am – 6pm

September 23 & 24 – Lost Kingdom opens 11am – 6pm
September 30 & October 1 – Oasis opens 11am – 6pm 
El Paso Water Parks
The Elmont Swim Club