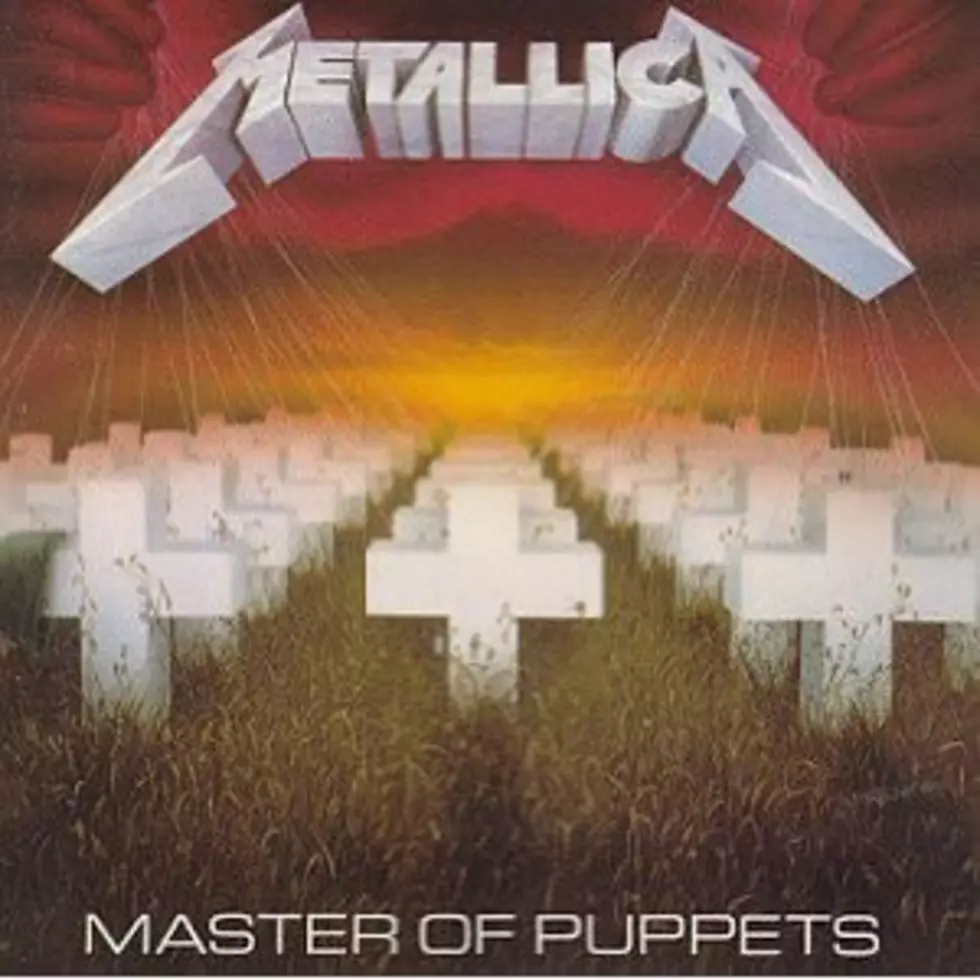 Rolling Stone's Best Metal Albums of All Time Poll Results Are Out! Do You Agree?
Amazon
Rolling Stone, who aren't really known for their stellar coverage of metal in general (IMHO) have released their reader-poll results for best metal albums of all time. Unsurprisingly, it was totally dominated by Metallica's four monster albums, "Master of Puppets", "Ride The Lightning", "...And Justice For All" and "Metallica". Who else made the list?
The mighty Maiden slipped in at number four with their seminal 1982 album "The Number of the Beast", Slayer came in sixth with the genre-defining "Reign in Blood", and Led Zeppelin appears at number nine with "II".
Some of you are probably thinking, "Zeppelin only has one on the list?" While others are thinking, "But Zeppelin isn't even a metal band! Just ask them!"
I agree that Zeppelin, while one of the early bands with a heavy sound and some heavy songs, doesn't really fall into the "metal" category for me. Great band, major influence on so many metal bands, but not really metal themselves.
Guns N Roses also appears in the list, and there's some debate over the "metal-ness" of Axl, Slash and company, too. To me, they've always been more rock or hard rock as well, but let's let that slide.
Do you think the readers of RS got this right? What album would you put in the list? Remember, it has to be "Of All Time", and not just something fresh out that you're really into. Something you keep going back to, year after year, something that really stands the test of time.
I have a bunch of albums in mind that I love, but probably don't deserve to be on this list, but there is one album that should be on here, that has often been overlooked. The band paved the way for the sound of many of the bands on the list, as well as most of what the "metal" sound has become. Whether you like the album or not, there are a bunch of bands out there that you like that ARE fans of it.
1980 was the beginning of the major shift in hard rock to outright metal. The NWOBHM bands were beginning to make a splash around the globe, and Priest, although a bit ahead of that group, released their most focused, polished and straight-ahead album to date. The extended solos, intros and slightly 70's vibe hard rock style was left behind with this album, and an aggressive, to-the-point metal sound and image was born. Without this album, metal wouldn't have become the tough-sounding and looking genre we know and love today.
If it weren't for the hook of songs like "Breaking The Law" and "Living After Midnight", the heavier sounds of later bands might not have been as easy to digest. If it wasn't for the aggression of "Rapid Fire", the thrash movement might not have gotten as speedy a start. The reggae feeling on "The Rage" also shows the skill and diversity a band can bring to the table in the metal genre as well as the work on their back catalog, to help more bands expand their ideas and bring so much variety to a genre of music that can cover more ground than any other form of music.
The way that Priest showcased their twin-guitar attack spurred other bands to new heights, and showed how full and heavy a band could sound not only on albums, but live. They weren't the first to use guitar harmonies and solo trade-offs, but they expanded the horizons of what could be expected from them so other bands could take the ideas and run even farther with them.
Besides all that, it's just a fantastic album to listen to. You could make arguments for "Hell Bent For Leather", or "Unleashed in the East" as well, but "British Steel" is such a complete and cohesive album, it always seems to rise to the top.
What album does it for you?
01. "Master Of Puppets" - METALLICA
02. "Paranoid" - BLACK SABBATH
03. "Black Sabbath" - BLACK SABBATH
04. "The Number Of The Beast" - IRON MAIDEN
05. "...And Justice For All" - METALLICA
06. "Reign In Blood" - SLAYER
07. "Appetite For Destruction" - GUNS N' ROSES
08. "Metallica" - METALLICA
09. "Led Zeppelin II" - LED ZEPPELIN
10. "Ride The Lightning" - METALLICA