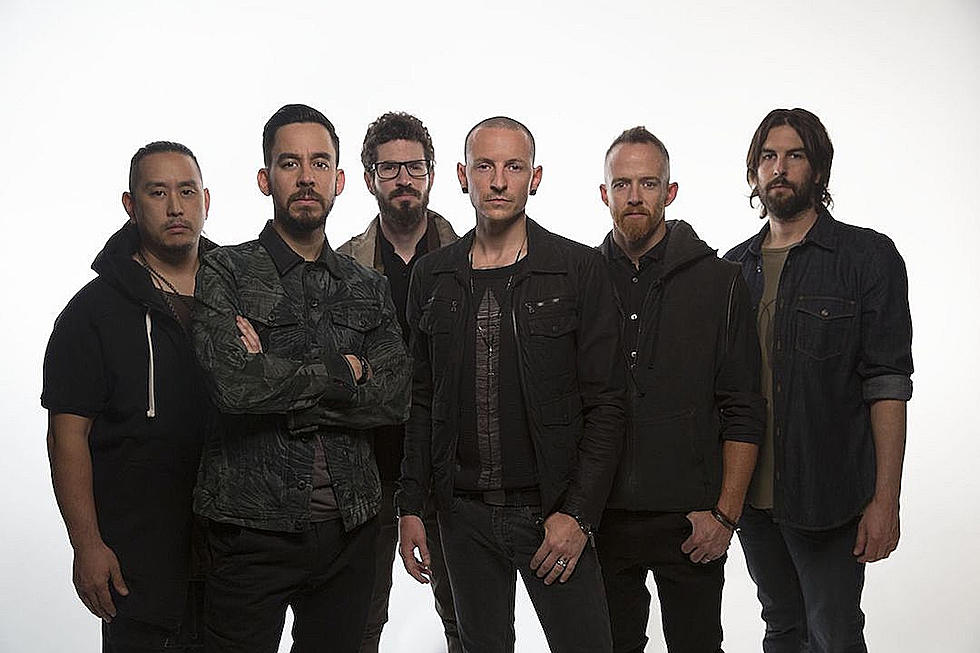 Poll: Which Linkin Park Album Is the Best? – Vote Now
Warner Bros.
Linkin Park were one of the most commercially successful rock bands of the 2000s thanks to the popularity of a few of their massive albums. But which of their albums is the best? That's what we want to know during this week's Loudwire Nights Album of the Week poll.
You'll have until Friday at noon ET to cast your votes. We'll then play the three tracks from the album with the most votes during Loudwire Nights' Album of the Week block to start the following Monday's show!
Their 2000 debut Hybrid Theory is still their best-selling album to date. It's sold 30 million copies worldwide, and peaked at No. 2 on the Billboard 200. However, its 2003 follow-up Meteora, which featured the smash hit "Numb," surpassed its predecessor's chart placement and landed at No. 1, as did Minutes to Midnight (2007), A Thousand Suns (2010) and Living Things (2012).
The Hunting Party (2014) broke the string of No. 1's, but their seventh and final record with Bennington, 2017's One More Light, was able to bring it back once more.
READ MORE: Enter to Win Linkin Park's 20th Anniversary Super Deluxe 'Meteora' Box Set
Head below to vote for your favorite Linkin Park album, and tune into Loudwire Nights next Monday at 7PM ET to find out which record prevailed. During tonight's show, you'll get to find out which Staind album was voted the best, and hear three songs from the winner.
Loudwire Nights airs nightly starting at 7PM ET. You can tune in anytime, from anywhere right here or by downloading the Loudwire app.
100 Best Rock and Metal Albums of the 21st Century
Loudwire's picks for the best rock and metal albums from 2000 to present.