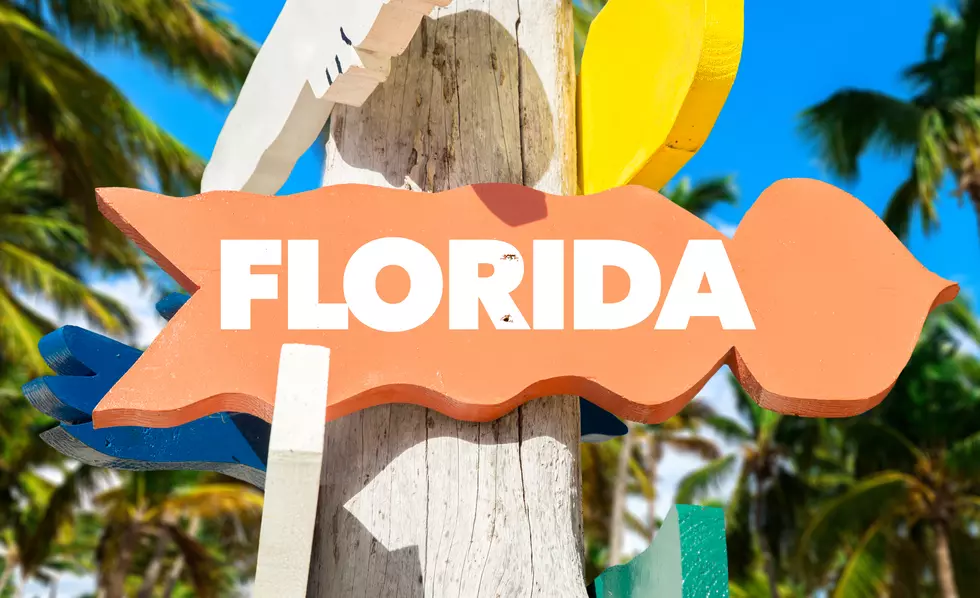 Play Along to the Morning Show's Favorite: The Florida Man Game
gustavofrazao
We frequently play the "Florida Man Game" during the True Crime Report on the MoSho. For the first time ever we're bringing the fun and excitement on-line!
Here's how to play: There are three headlines. Each headline is about a Florida Man (or Woman) who was recently in the news (and never for good reasons). Each headline has one word omitted. See if you can guess the missing words.
Answers are below. No peeking!
HEADLINE 1:
"Florida Man Arrested for Assault with a ________ at 7 Eleven"
HEADLINE 2:
"Florida Woman Arrested; Offers Cop Sex if He Gives Back Her ______"
HEADLINE 3:
"Florida Woman Takes ________ Off Shelf; Opens and Tries it Out IN the Store"
Are you ready for the answers? Good. They're just under this video of the "Florida Man Theme Song".
40 year old Brian Duffy of Pinellas Park went to a 7-Eleven and got into an argument with the clerk about the price of a Slurpee. The female clerk wound up taking the Slurpee from Duffy when he refused to pay for it. Mr. Duffy then slapped the cup out of her hand, knocking some of the liquid on her in the process.
Duffy was arrested for battery…with a Slurpee.
Police in Leesburg, Fla. found 19 year old Madison Bryant sitting in the middle of a highway media. Officers ascertained that Ms. Bryant was intoxicated. She told the officers she had gotten into an argument with her boyfriend and made him stop his truck and let her out. Police located the boyfriend nearby and ended up arresting him for DUI.
At this point, police say, they were NOT going to charge Bryant with anything. However, while they were arresting the boyfriend, she asked if she could pee on the side of the road. Officers told her she couldn't but offered to drive her to a gas station when they were done arresting her boyfriend. Bryant insisted that she couldn't hold it so she "squatted in front of the patrol unit, using the front bumper to balance herself while she urinated."
After she finished police arrested her for disorderly intoxication.
At THIS point, Ms. Bryant was only facing a misdemeanor charge. But, on the way to booking she pleaded with one officer to give her back her JUUL vape device that had been confiscated. The officer refused. Bryant then told the officer that she would "perform a sexual act" on him if he gave her JUUL back.
They tacked on an additional charge of trying to bribe a public servant, which is a felony.
A 36 year old woman identified as Theresa Stanley reportedly came into and "adult-themed shop" in Fort Pierce, Fla. Employees called police after, they say, the woman opened the packaging of a "pink, phallic-shaped sex toy" off a shelf. Employees say she then took the device and went to the back of the store and into a stock room. They told police the woman was using the item which she had not paid for.
When police arrived, they found Ms. Stanley still in the stock room, bottomless, sitting in an office chair and STILL using the device. She dropped the device as soon as she saw police but was arrested for larceny and indecent exposure.
The item she took from the shelf was not identified but the police report says that it was valued at $45.85.
We have her mugshot as well.
Here are 50 of your favorite retail chains that no longer exist.