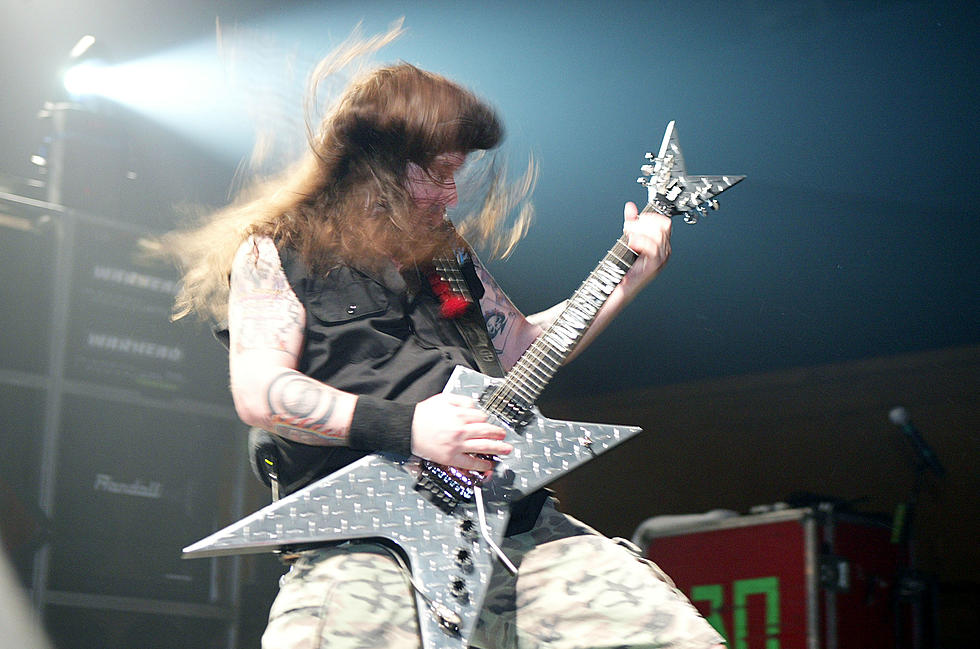 Pantera is the Only Texas Band to Conquer Billboard 200 at No. 1
Getty Images
When you think of Billboard, you think of the most popular songs or albums. Nowadays the Billboard charts are filled with songs from pop/country/hip-hop... not a lot of rock songs. But back in the 80s & 90s, metal WOULD top the charts. Amongst the heaviest was Pantera from Texas as they would be the ONLY band from Texas to debut at #1 on the Billboard 200.
Which album debuted at number 1 on Billboard?
When you think of Pantera's greatest albums, Cowboys From Hell & Vulgar Display of Power certainly pop up in the conversation. But according to Billboard, they weren't their most successful album. THAT honor would belong to Far Beyond Driven released on March 22, 1994. It would debut at No. 1 on April 5, 1994, beating out popular artists like Ace of Base, Yanni & Bonnie Raitt.
And to show you just how different Pantera was compared to the rest of the artists on the charts...
Allow me to show you such delicate & calming melodies from songs like I'm Broken,
Becoming,
and of course the calmest song in their catalogue Five Minutes Alone (soothing right?)
The album was stay at # 1 for a whopping....one week. Yeah sadly the reign was short but that didn't matter; Pantera RULED the Billboard charts & proved that metal can be king.
How would Pantera chart on Billboard afterwards?
Pretty well actually. According to Billboard themselves, their next 2 studio albums, The Great Southern Trendkill & Reinventing the Steel WOULD appear in the top 5, right at #4 each.
I know the Billboard charts work different than they did 20 years ago but I hope to see more bands from Texas represent on the charts. I hope to see more success stories conquer and rule the world of Billboard.
15 Rock + Metal Album Covers Recreated With LEGOs
All are designed by Adnan Lotia.