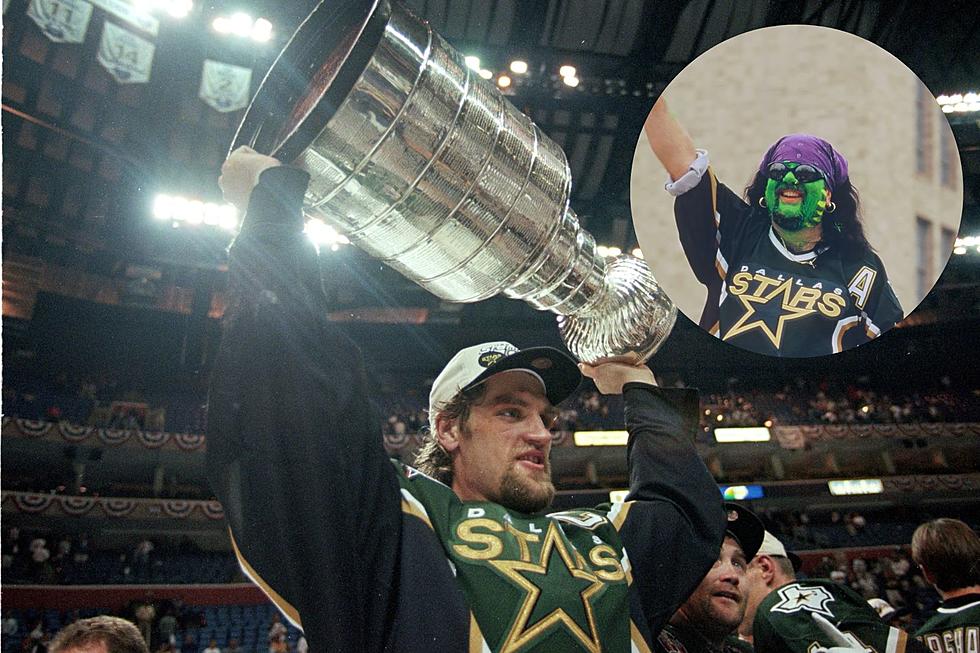 Texas Rockers Pantera Helped The Dallas Stars To 1st Stanley Cup
Getty Images/Dallas Stars via YouTube/Canva
Any hockey fans are aware of what the Stanley Cup is; the crown jewel for NHL teams to fight for. Dallas Stars fans are very aware of what tasting victory is like; they won their first Stanley Cup during the 1998-1999 season. But perhaps their victory was also because of some help from their local Texas metal fans: Pantera.
Pantera were huge hockey fans?
Both Vinnie Paul & Dimebag Darrell have shown numerous times in their lives that not only did they both love hockey, but they would cheer on their local team at the games & hang out with the players. Being from Arlington, their local hockey team were the Dallas Stars. If you go to any Dallas Stars home game, you can hear a very special Pantera song written specifically FOR the team: Puck Off. The song would become the team's official fight/goal song.
So how did Pantera help the Stars to their first championship?
According to Vinnie Paul, the team would approach the band asking for a song to help boost the player morale, and to get the home crowd pumped up during the Spring of 1999. The team would face off against the Edmonton Oilers, where they would win 4 games out of 7. The 2nd round was against my team, the St Louis Blues, 4-2. They would beat the Colorado Avalanche a best 4 out of 7. Finally the Stars would end up beating the Buffalo Sabres in Game 6, and Pantera may have played a huge part in that if it wasn't for the song they wrote.
That's not the only version of Pantera's Puck Off
The song would also be covered by another Texas band, San Antonio's Relent. They would do their own version of Puck Off, as a way of showing their respect to both Pantera & the Dallas Stars.
Of course the Stars would win their cup by having some amazing players & coaching; but even they have to admit... the Abbott Brothers may have helped pushed them to their first championship back in the 90s.
The Stars weren't the only Stanley Cup winners from Texas; you can see more winners here.
40 Of The Best Musicians Born In Texas
Texas has been home to a wide variety of musical genres; many musicians have become staples of rock, metal, pop, country & more. Here are some of the greatest musicians to ever represent the state of Texas.