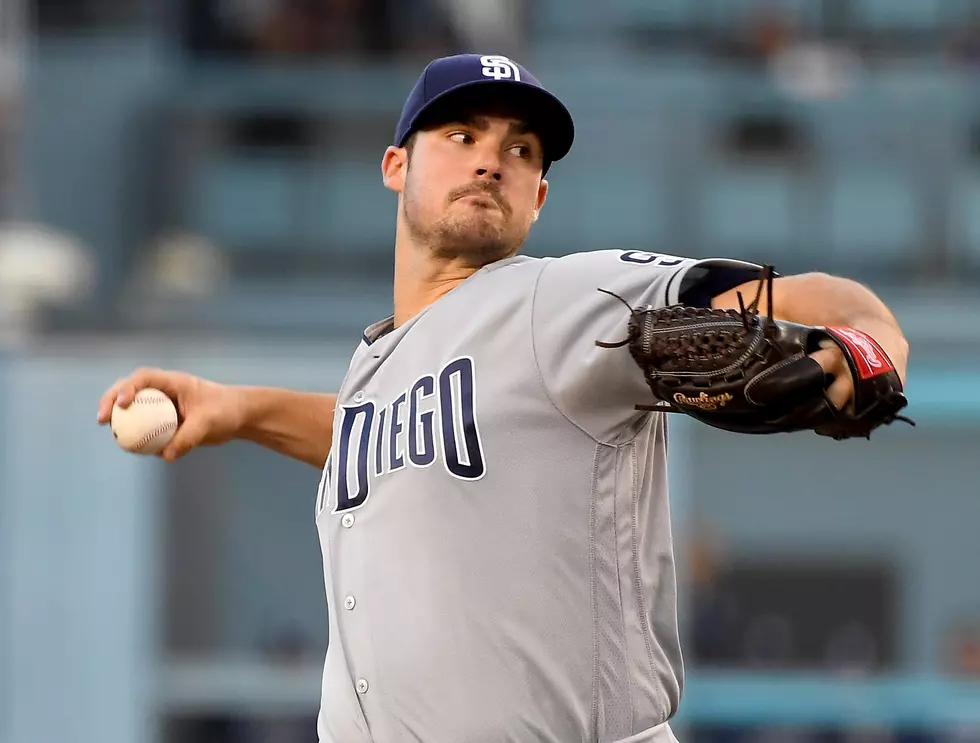 Padres Pitcher Tazed for Trying to Enter Home Thru Dog Door
Getty Images
This happened back on October 6th, when a man in Arizona caught Nix trying to get into his home through the dog door. Another man tried to pull Nix back out of the dog door, and while that was happening, the homeowner shot Nix in the back with a Taser.
The homeowner also called the police after Nix got out, and authorities caught Nix and the other man a few blocks away.
The Padres have released a statement:
We take this matter seriously and have been in contact with the Commissioner's Office and local authorities.
Back in 2018, Nix made his Major League debut, going 2 and 5 on the season. He missed most of this past year after tearing a ligament in his elbow. He did have a rehab assignment for the Chihuahuas this past season.