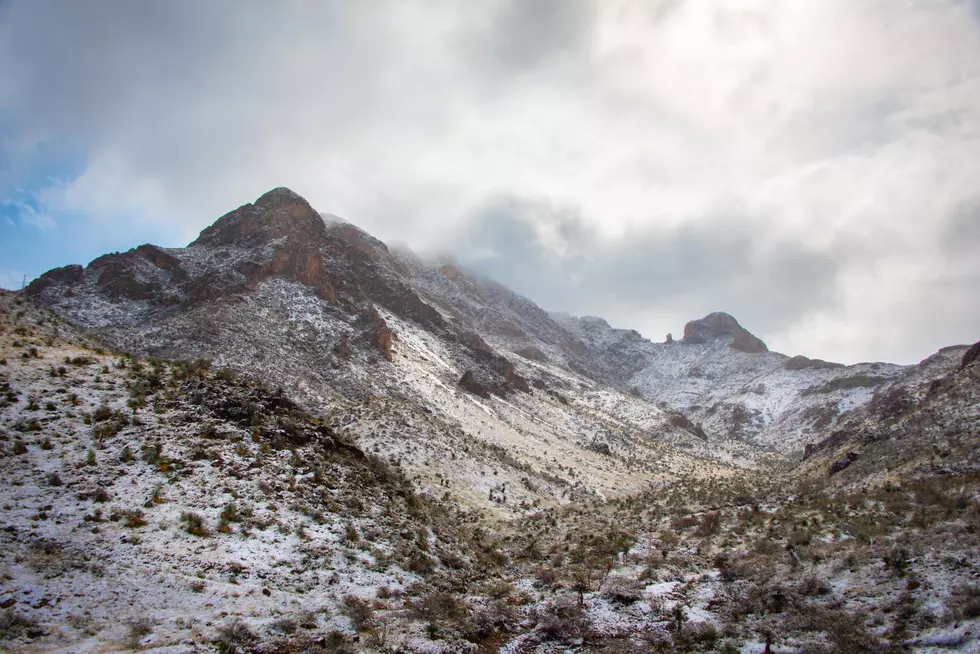 NWS El Paso: Snow Monday Night into Tuesday, But Not Forecast to Last Long
@edgeof4ever
Don't rush out to the grocery store for bottled water, toilet paper, and Pop Tarts, but don't put away your winter wear either.
A winter storm system is on schedule to move into the Borderland Monday afternoon (1/23) and while the chance of it happening is slight, El Paso may see snow.
Enter your number to get our free mobile app
The National Weather Service El Paso is forecasting a chance of light snow Tuesday morning but is emphasizing that it won't be anything major. (So, you're telling me there's a chance?)
Snow on Second Day of 2023
El Pasoans were treated to the first snowfall of the new year on January 2. Snow fell mostly in west El Paso.
It didn't snow very long and what did accumulate on the ground melted away quickly, but whether it was a dusting or a blanketing those who did get some welcomed the once or twice a year sight.
Storm Arrives Monday Evening
Chilly winds will begin to move in Monday evening, January 23, followed by precipitation in the late evening/overnight hours. That's when we'll have the best chance to see snow and/or snow flurries.
Small storm still on schedule to move out of the Pacific Northwest and down to the Borderland Monday afternoon through Tuesday morning.

Snowfall is expected to start Monday afternoon over the mountains. The lowlands could see precipitation starting out as rain late Monday afternoon and then turn to snow Monday night and Tuesday morning.

Snowfall of 3-5 inches is possible in the mountains, while up to 1 inch is possible over the desert areas. - National Weather Service El Paso
Feed Your Soul with Stunning El Paso Sunrise, Sunset Photos Taken By KISS-FM Listeners
The Top 5 Weather Events in El Paso's History