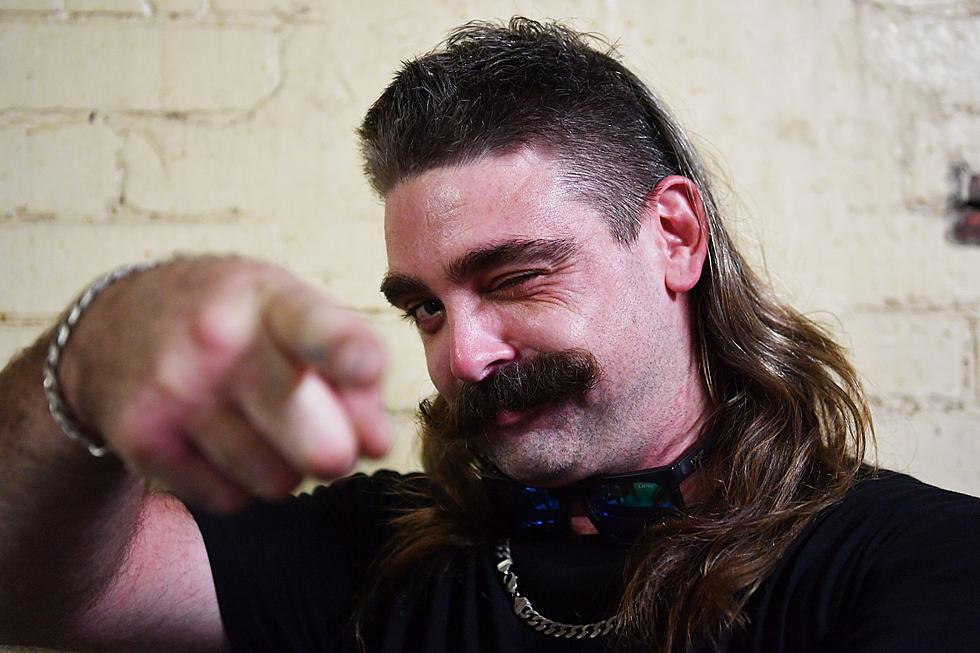 The MoSho Disagrees About What Constitutes a "Mullet"
Getty Images
This all started because Kiefer Sutherland said he's probably responsible for "the worst hairstyle of all time" because of the mullet he sported in Lost Boys. Because director Joel Schumacher wanted all the vampires to have long 80's rock hair…
"I thought Billy Idol looked really cool…his hair was all spikey, so I got that haircut but left it long in the back. I think (it) kind of accidentally might have…created one of the worst hairstyles of all time, the mullet."
Full disclosure: when I saw Lost Boys in the theater I thought Kiefer's hair looked…and I'm sure these are close to my actual words at the time…" totally bitchin'".
Enter your number to get our free mobile app
And, clearly, Kiefer's character was sporting what we now recognize as "a mullet".
But, I pointed out, OTHER characters also had mullets. Like the guy who played Bill in Bill and Ted's Excellent Adventure…
I made the point that even Jason Patric was rocking a more subdued version of the mullet:
That's when Nico and Joanna…who weren't even BORN when Lost Boys came out (!)…opined that Michael's doo didn't qualify as a mullet. They kept pointing out Achy-Breaky era Billy Ray Cyrus as what a "real" mullet looks like.
---
And, yes, that IS a magnificent example of a Mississippi Mud-flap. An Ape-drape. A Missouri Compromise…whatever you want to call it.  But it's an extreme example of a Trailer Park Neck-Warmer.
My understanding has always been that a mullet is: a hairstyle that is SIGNIFICANTLY longer in the back than it is on the sides. So, while Joe Dirt definitely has a mullet, I would argue that for most of the run of "Seinfeld", Jerry also had a mullet. Here's the most classic example of the Mull-feld that I could find:
Is it a fully Cyrus-style Tennessee Top-hat? No, it's not.  But I strongly assert that this "Jerr-et" definitely meets the requirements for a mullet.
I welcome your comments on what is and isn't a mullet. If I get enough response I might even share my student ID card photo from 1988 and let you savages decide if I had a mullet or not.
UP NEXT: See how much gasoline cost the year you started driving