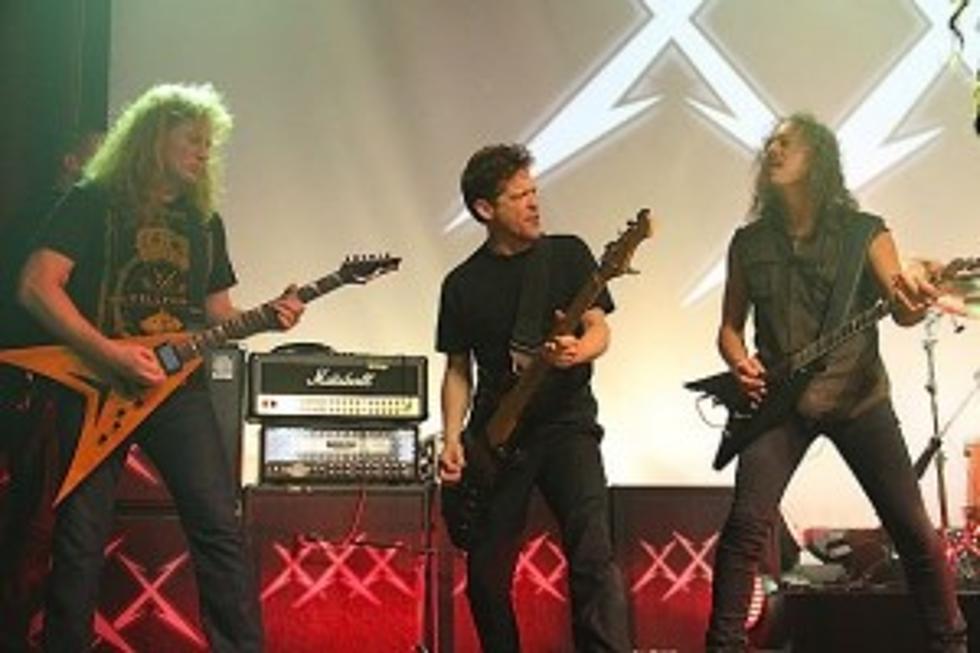 Metallica Together Again With Former Members Dave Mustaine, Jason Newsted And More! [VIDEO]
Metallica wrapped up their 30th anniversary concert buffet with a slew of special guests!
Metallica were joined for this last show by Ozzy and Geezer Butler.  (Previous shows featured Rob Halford and King Diamond among others!)  The highlight of this whole bad ass series though, was Metallica rocking again with Jason Newsted and Dave Mustaine!!!!!!!  Grab a few beers and enjoy almost an hour of Metallica-ness!! 
I would have so LOVED to have been there for that!  I would have given up beer to be there!  (For a week or so ... maybe)
Hopefully, Metallica will get busy now editing all that down and getting it out to those of us who couldn't make the concerts.  I'm betting it would be the biggest DVD set of 2012!!