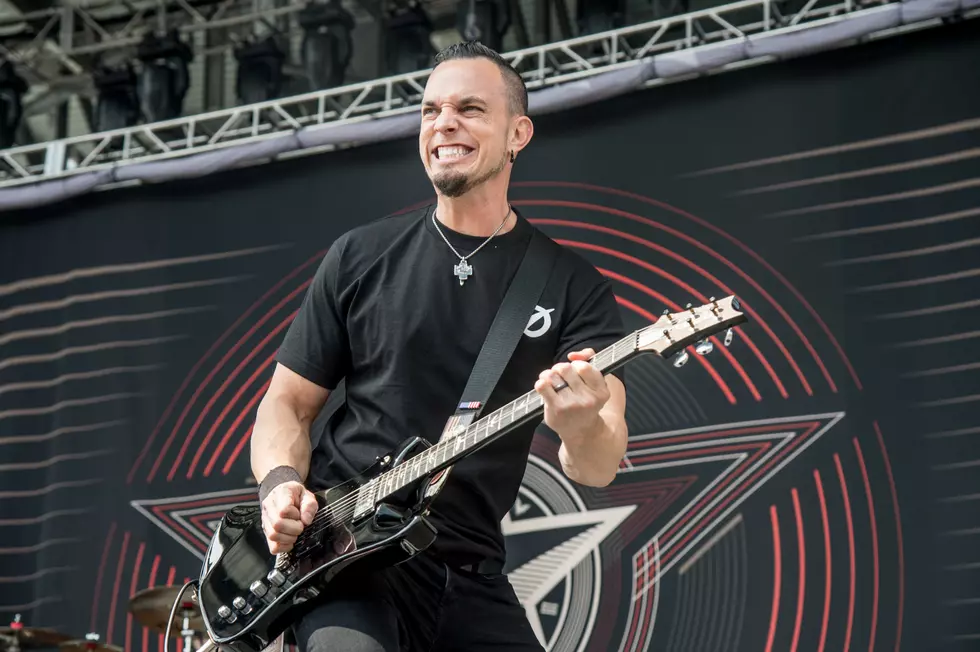 Mark Tremonti: New Alter Bridge Album Is 'Free-Spirited'
Amy Harris for Loudwire
Alter Bridge announced their upcoming sixth studio album Walk the Sky last week, accompanied by 2019 tour dates with Shinedown. Guitarist Mark Tremonti has already assured that the band is always looking to reinvent themselves, but now he's shed a little more light into the sound of the record, calling it "free-spirited."
"It's kinda like a John Carpenter movie – this old school synth-wave kind of vibe," the guitarist tells Kerrang!. "Like I said, we challenge ourselves to not repeat ourselves and find new inspiration to add a different layer to what we do. It's particularly challenging when you've had so many records, but when I showed Myles [Kennedy] what I was thinking he absolutely loved it and was on board right away."
According to Tremonti, Kennedy said Walk the Sky is the "answer to" 2010's AB III, which the guitarist describes as dark. "This one is the yang to the yin of that. AB III was kind of about a loss of faith and not believing, Myles was having a dark moment in that time and he wrote the majority of the lyrics. This is more of an enlightening, Zen kind of record – it's not a preachy record by any means, it's more of a free-spirited kind of thing," he says.
Walk the Sky will be out Oct. 18 on Napalm Records. Alter Bridge's 2019 tour kicks off this fall, see the dates here.
See Mark Tremonti in the Top 50 Rockers Who've Been in Multiple Successful Bands
Top 50 Rockers Who've Been in Multiple Successful Bands