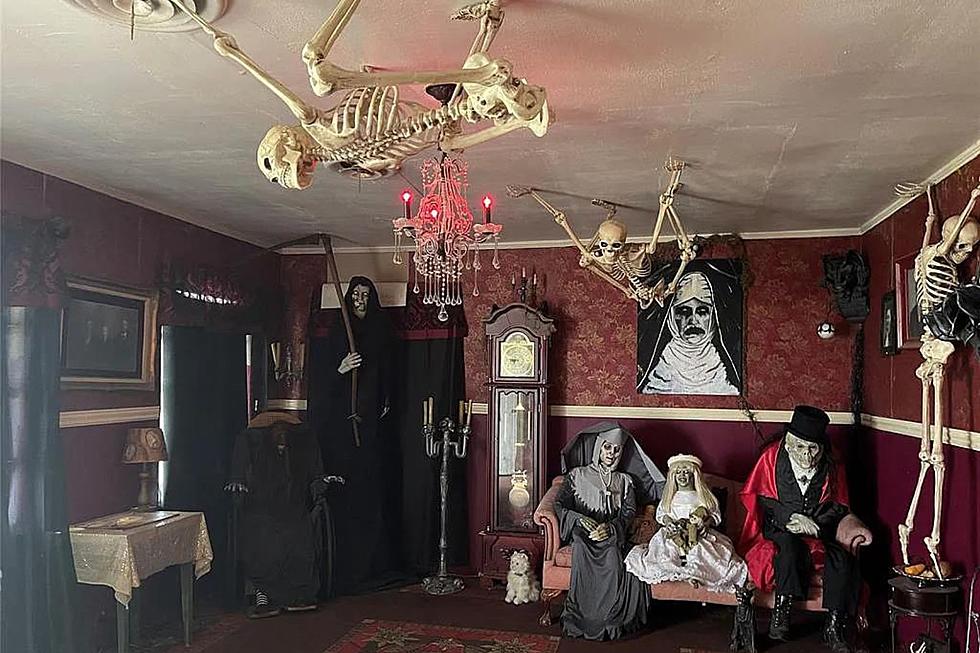 House in Texas For Sale for a Cheap Price, But Can You Handle the Haunting Décor?
Zillow
I think by now, we all know that getting a house in Texas can be cheap, and sometimes even shockingly cheap. That's probably why so many Californian's are moving to Texas!
But this one house is Baird, Texas is causing quite the stir online and Zillow, of course, is here to tell you all about it! The house in question is for sale at a bargain for only $125,000. The house looks quaint and sits on a 1.96-acre piece of land. The over 2,000 sq. ft. building has three bedrooms, one full bathroom, and one 1/2 bathroom, and it even comes with a basement.
Enter your number to get our free mobile app
On the outside, it does look a bit like a fixer upper, but once glance at the inside and you may be running in the other direction! Just look at this living room!
No, the owners are not vampires, that we know of. According to the Zillow listing:
This is an established and running haunted house!
That's right, the property served as a haunted house. The listing doesn't say if the haunted house only ran for the Halloween season or if it was a year long attraction, but with that much props and effort you would think that it was a year long thing.
Check out more photos of the listing below!
Spooky Texas Home For Sale that Used to be a Haunted House
A home in Baird, Texas is up for sale for a bargain, but the only problem is it's haunted, no really; it functioned as a haunted house!
The remote location looks perfect for a night of thrills and chills, but if you were thinking that on move-in day you'd have to be clearing out some cobwebs (literally!) you are wrong. According to the listing, if you want to keep the business name and all the props inside, it'll cost you extra as they are all sold separately.
The house has only been on the market for about 13 days and already the internet loves it.
You can see more about the house here.
Texas Man Builds Insane Treehouse Out of Shipping Containers
A man in Ladonia, Texas has built the coolest treehouse out of shipping containers