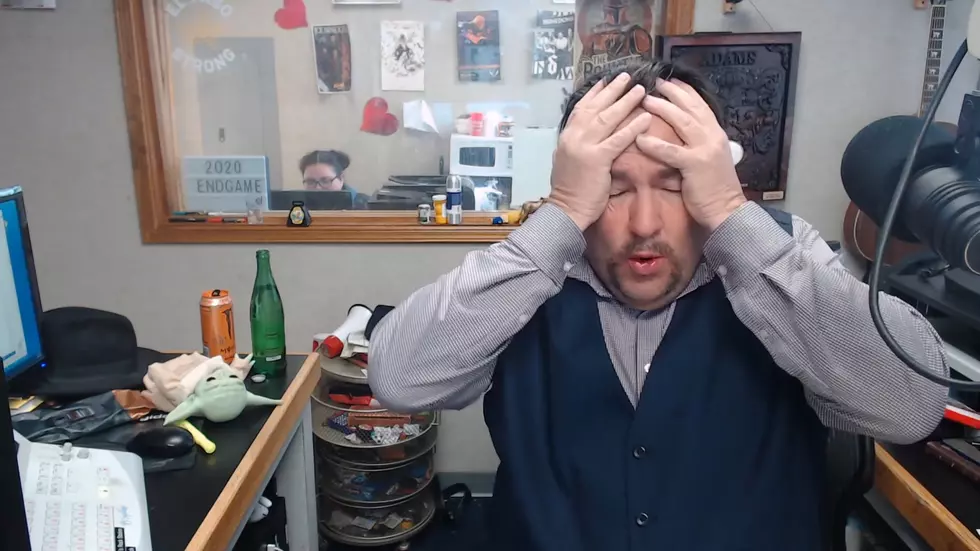 3 Ways To Learn From Buzz's Password Mistakes, El Paso
Buzz Death Nut
Every year national password day reminds us to practice good password habits. The following practices by Buzz are not some of them.
Enter your number to get our free mobile app
While born in the '70s, Buzz sometimes acts like he's from the 1870s. So when it comes to managing his passwords, he's terrible at it. Learn from him, people, and take note of the following 'Buzz habits' that might not be the best ways to track your critical online login information.
---
1. DON'T Use Post-It's
Notorious is the only way to describe Buzz's password practices, and using post-it notes has been a staple of his for YEARS.
---
2. DON'T Keep In Different Locations
Buzz has his passwords scattered among scraps of paper and random iPhone notes and asks me to remember them. Don't do that. Keep your passwords in a safe and encrypted central location like password manager apps.
---
 3. DON'T Use Different E-Mails For Everything
Buzz has used different usernames AND passwords for EVERYTHING he signs into, which could be an intelligent move IF you remember all of that information. Don't be like Buzz and try coordinating your login information among your various accounts; you know when to change all of them instead of some random login every three months.
---
REAL TIPS FOR PASSWORDS
Here are some actual tips about securing your online self:
1. MAKE YOUR PASSWORD LONG.
Passwords that are three characters long take less than a second to crack.
2. MAKE YOUR PASSWORD A NONSENSE PHRASE.
If your letter combinations are not in the dictionary, your phrases are not in published literature, and none of it is grammatically correct, they will be harder to crack.
3. INCLUDE NUMBERS, SYMBOLS, AND UPPERCASE AND LOWERCASE LETTERS.
For example, you could substitute a zero for the letter O or @ for the letter A.
READ MORE: See 50 remote jobs that can pay well