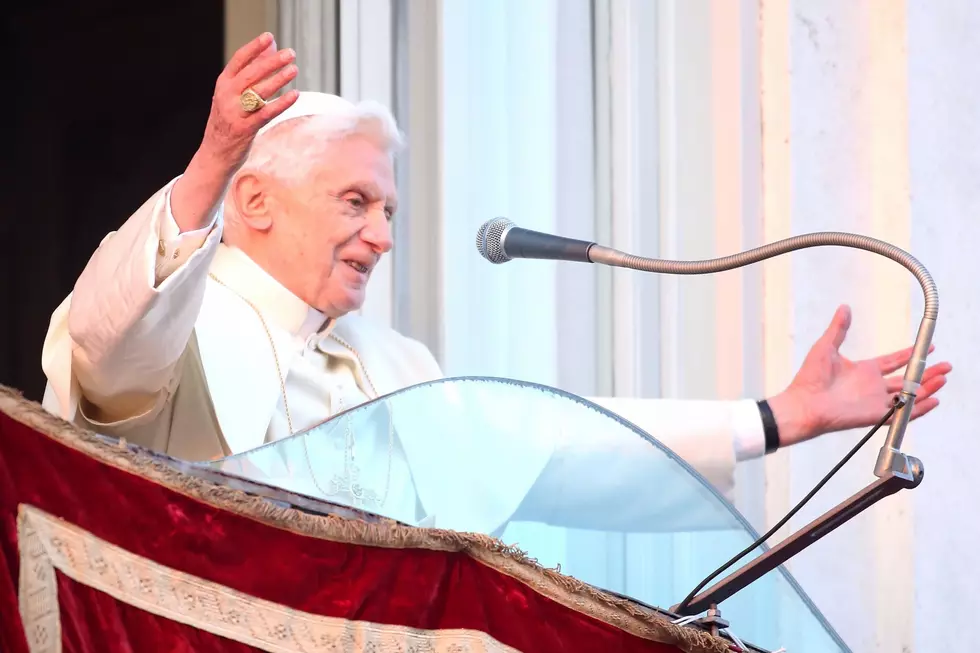 KVIA Puts A.P.B. Out on Pope Benedict Who Escaped from La Tuna Prison
Getty Images
Federal authorities are asking for local help in finding an escaped convict who went missing from La Tuna federal prison in Anthony, Texas.
The man is identified by the authorities as 28-year-old Christian Delgado. He is NOT as KVIA-7 reported 95-year-old former Pope Benedict XVI.
Enter your number to get our free mobile app
Making it even MORE unlikely that the escapee was the former pope was the fact that Benedict had actually DIED a few hours before.
The late pope passed at the Vatican on December 28th.  He retired as pope on February 28, 2013, becoming the first pontiff to step down from the position in 600 years. So, at just under 10 years, Benedict spent more time as a RETIRED pope than most others spend AS pope.
Benedict had spent his retirement living in an apartment at the Vatican, not, as I would have presumed, on a beach someplace or in his Sith Castle on the volcano planet of Mustafar.
One of the things he strongly condemned was consumerism and the love of material goods. Here's a photo of him sitting on his golden throne inside his $400 million palace to really drive that point home for you:
The actual escapee is, as of this writing, still on the loose. Authorities believe he is still in or around the town of Anthony.  Here's the DOJ photo they've released to the public.
28-year-old Delgado is listed as 5 foot 9 inches tall with brown eyes and brown hair. He's been doing an 87-month stint for drug smuggling. Heroine. So…not one of the not-so-bad ones.
KEEP READING: Scroll to see what the big headlines were the year you were born