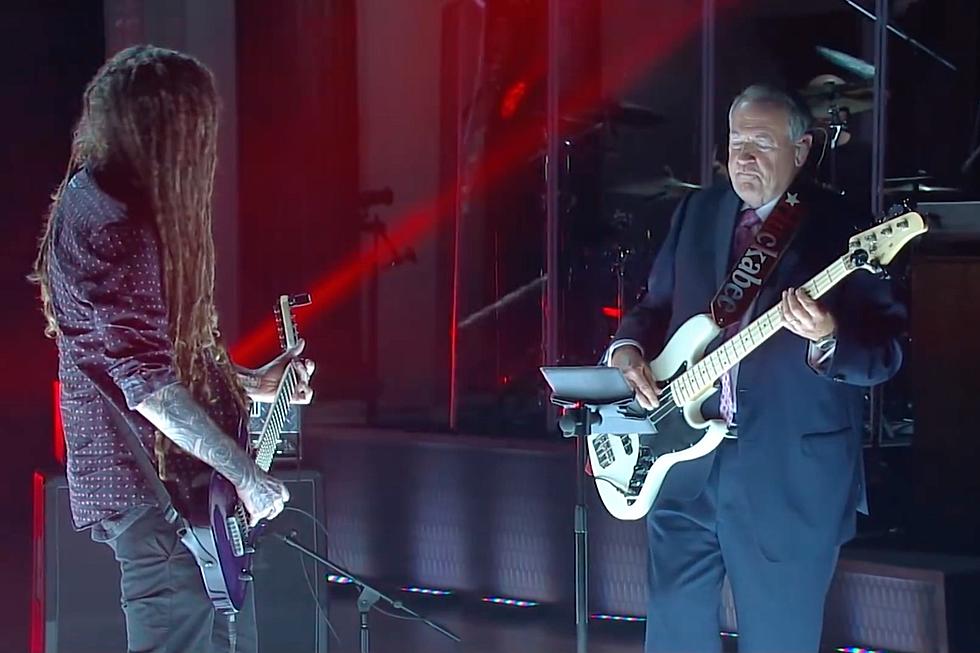 Korn's Brian 'Head' Welch Responds to Backlash After 'Huckabee' Appearance
YouTube: Huckabee
During the episode, Welch performed a version of Korn's "Blind" as the former Republican Arkansas Governor and talk show host joined in on the bass guitar. Watch the video down toward the bottom of this post.
Welch made the unlikely appearance to discuss his new Loud Krazy Love documentary, but reaction following the Huckabee taping and the show's subsequent premiere may have spurred the musician to speak out.
On social media Wednesday (June 12), the Korn guitarist defended his jam session with the conservative commentator, and he said the two don't discuss politics with each other.
"[Huckabee] and I may agree or disagree on certain social issues; I don't know," the musician shared. "I've never talked to him about politics, and I don't follow politics. People can say what they want about me jamming with the Gov, but this man has been nothing but humble and extremely kind to me and my daughter. Thank you @govmikehuckabee we had a blast!"
What Head and Huckabee do share, however, is a religious ideology. Welch left Korn in 2005 after becoming a born-again Christian. He returned to the band in 2013. The former governor is known for his conservative views. The host of Huckabee—which used to air on Fox News—is also an ordained minister.