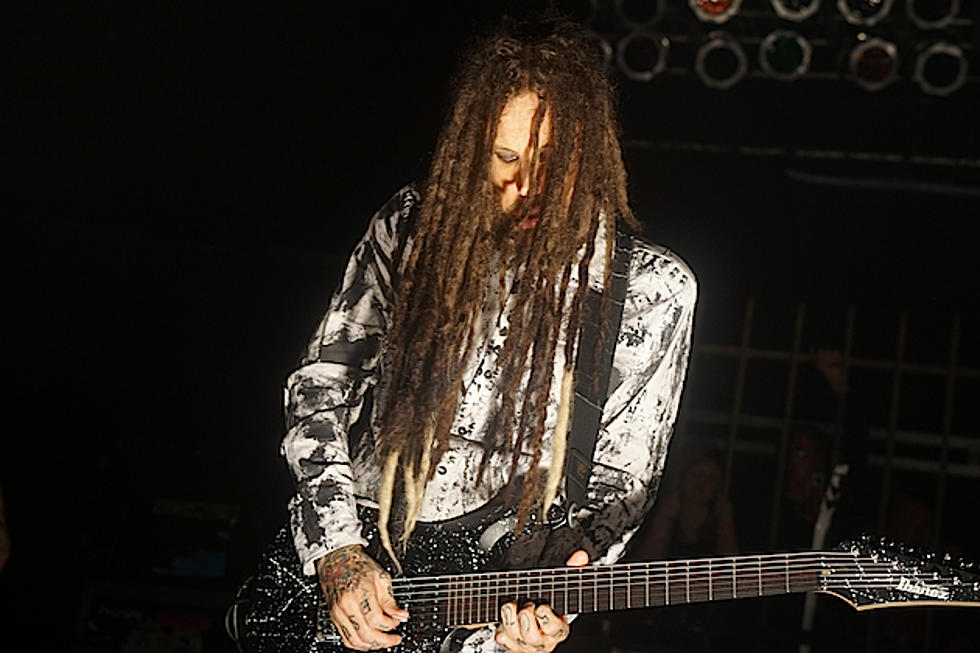 Korn Guitarist Brian 'Head' Welch Getting Back on Tour Following Surgery
Spencer Kaufman, Loudwire
Going through kidney stone surgery can be quite an ordeal, and Korn guitarist Brian 'Head' Welch has slowly but surely been recovering after having to undergo surgery while on tour in Russia. Welch now reveals in a new post that he's planning to reconnect with his Korn bandmates during tomorrow's (May 31) show in Kansas City.
The latest posting follows several recent comments that Welch has made during the recovery process. Initially he had held out hope that he might be able to return by the end of the band's tour of Russia, but that didn't happen. He stated in a posting on May 24:
I'm so sorry Russia, I am forced to fly home for further treatment. Excruciating side pain still. Only relief is round-the-clock pain meds pretty much. I HATE pain meds! Feels like I still have another stone, honestly. I don't know what else to do. I haven't kicked an animal or anything. Why won't this go away?! I have no choice but to continue to wait and pray. I hope I'll be better by Mayhem Festival. Trying to stay positive. Thanks again family.
Welch checked in again the following day to reveal that he had made it home from Russia, where he would continue his recovery and promised to check in once he was better.
And now, finally, in a post that went up Friday afternoon, Head revealed:
No more pain, no more medications, I'm still foggy, but I'll see you at the show tomorrow Kansas City.
It's assumed that he'll be playing, and it's definitely good news that he's healthy enough to join his bandmates back out on the road.
Brian 'Head' Welch's Love & Death Talk to Loudwire Aboard Shiprocked 2014