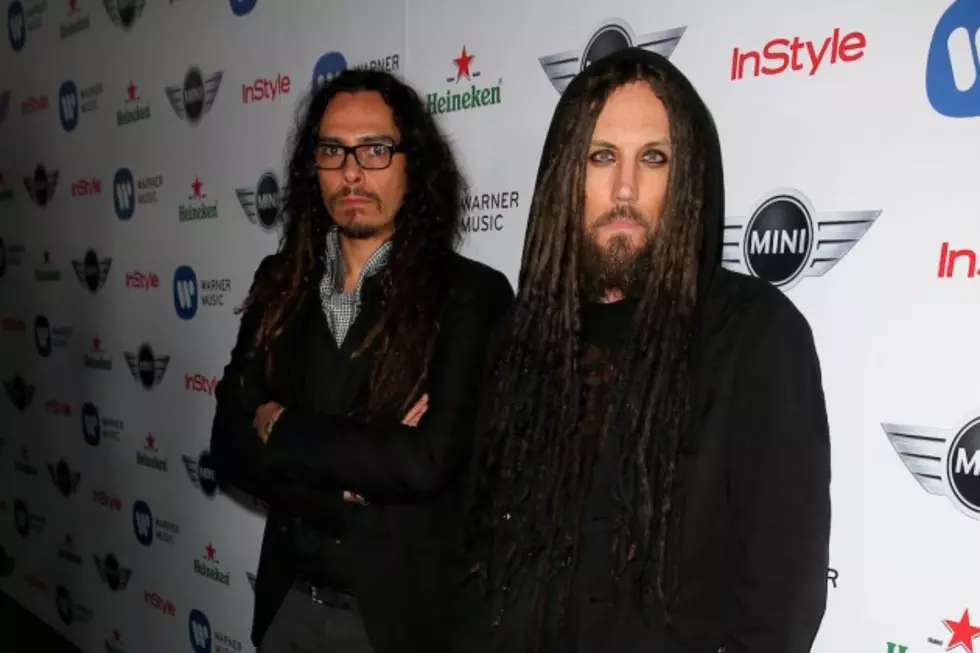 Korn's Munky on Playing Without Brian 'Head' Welch: 'It Just Never Felt Right'
Joe Scarnici, Getty Images
When asked about Head's return to the group, eight years after his departure in 2005, Munky said, "There were a lot of ups and downs when he wasn't there. When we went out on the road live and had to hire different guys, [for example] Shane Gibson, rest his soul, who passed away last year, and it was just a mishmash of personalities, you know."
He continued, "It just never felt right, you know? Obviously, we got by, but it was like somebody that's walking with crutches temporarily until something heals. Yeah, you know, it was like, you broke your leg or something."
Munky went on to say that Head's return definitely impacted them in the studio. "We've been having a lot of fun the last couple of years since he's been back and we had… the most fun we've had is when we wrote the album, 'The Paradigm Shift' ... the creative madness and the fun; it wasn't work. We were there hanging out, having fun, writing songs and that's how it was when this band started. So it's nice to see that return."
Things were different when they recorded 2011's 'The Path of Totality.' Munky stated, "We didn't know how it was going to go, you know, because the last record we wrote, we were so just drunk and high and just f--ked up that… There is always that question: 'Am I going to be able to create?' And it was better than ever [for 'The Paradigm Shift']. We had 20 songs prepared and we recorded, and that was way more than we needed."
Korn are currently touring in Europe, they head back to the U.S. on March 14 to play the Epicenter Rock Festival in Inglewood, Calif. You can pick up the deluxe reissue of their 2013 album, 'The Paradigm Shift: World Tour Edition,' at Best Buy stores across North America. The reissue include three new songs and a ton of live tracks.
Korn's Jonathan Davis - Remembering Dimebag Darrell
Brian 'Head' Welch Talks Essential Korn History